One of the more recent regions to become part of the Denominacion de Origen for Mezcal, Puebla is without doubt one of the fastest growing mezcal producing states in Mexico. With the combination of deep, rich history, rich farmlands, well developed infrastructure and ample resources, Puebla is quickly becoming a key producer of mezcal. It is very easy to get there due to its close proximity to Mexico City (just an hour and a half away!) First class buses to Puebla leave directly from Benito Juarez Airport in Mexico City to Puebla. Additionally, if there are more than one of you, you can always hire an Uber or Taxi to transport you to Puebla.
Tour Information
The state of Puebla is the fifth largest state by population in Mexico and its capital city Puebla is the fourth largest city by population in Mexico. It is an economic powerhouse with a strong industrial and agricultural base. It was included in the Denominacion of Origen for mezcal in 2016 and has seen exponential growth in production since then. There is a large indigenous population that is comprised of the Nahua, Mixtec, Otoni, Popolocas and Totonacs groups.
The city of Puebla sits in the shadow of the Popocatépetl and Iztaccíhuatl volcanoes. It has a vibrant historical center and is home to several universities. There are multiple options for stay including hotels and Airbnbs. It is also very convenient to visiting mezcal country, with several communities located just an hour from the city center. One of the largest archeological zones in Mexico is found in the neighboring town of Cholula, just 20 minutes away.
Weather
Weather in Puebla is fairly temperate due to its elevation. The hottest, and driest time of year is March/April/May. The rainy season generally runs from June-October, and smaller fabricas, the term for palenques in Puebla, may not be making mezcal in July and August because of weather, and because they are planting corn and beans. October-February is fairly mild with temperatures ranging from the low 50s to the mid to upper 70s. Cold fronts are known to come in during December and January and the higher elevations can be very cold at night. Note that most places are not insulated and that heat, and air conditioning, are not readily found.
Important dates for planning purposes
The Feria of Puebla – Mid April – Mid May is the big state fair
Cinco de Mayo – May 5th is the big celebration of the Battle of Puebla
Festival del Mole Poblano – The whole month of June celebrates the famous Mole Poblano
Festival del Chile En Nogada – August celebrates the seasonal Chile En Nogada, the famous dish of stuffed peppers with a walnut sauce
Dia de los Muertos – End of October through November 3
A few things to remember before you set out:
You will be traveling in back-country, on bumpy roads and in communities that may not have a lot of resources or infrastructure (cell phone/internet coverage, restaurants, capacity to take credit cards, atms, etc.)
It is important to be mindful of local customs, which your guide can explain, and to be respectful of people – they are craftsmen and highly skilled at what they do. The growth of the mezcal category has placed huge demands on natural resources in Mexico and is fundamentally changing the economics of communities where it is produced.
As consumers, we need to think about the impact our drinking habits have – touring mezcal producing regions gives you greater understanding of that impact.

Meet Your Tour Guides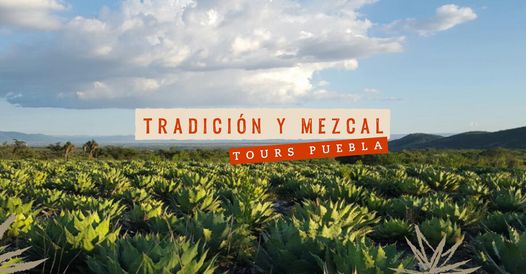 Cesar Lima, Tentzo Experience
Cèsar Lima is a mezcalero, entrepreneur and your host in this Puebla mezcal journey. He has been deeply involved in the mezcal production since Puebla obtained D.O. for mezcal (2016), and works closely with the mezcal producing community in the Tentzo Sierra: San Nicolas Huajuapan. You can reach him through his Instagram or Facebook page to arrange a tour.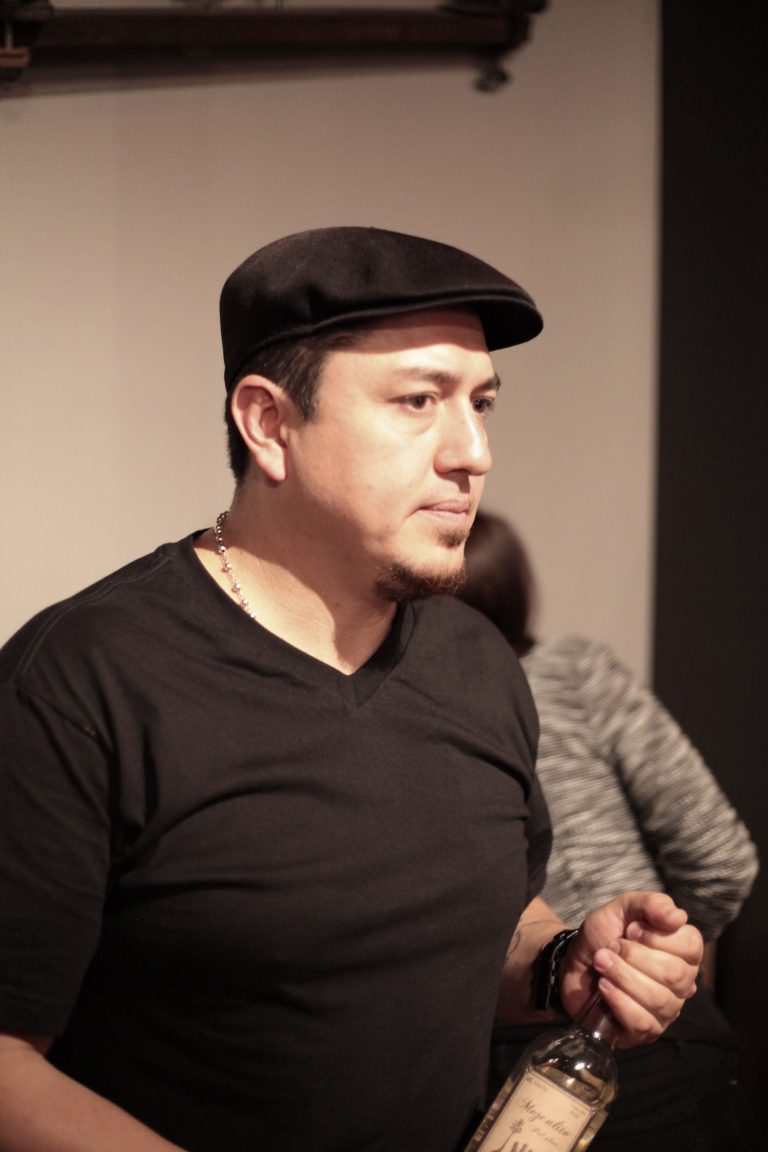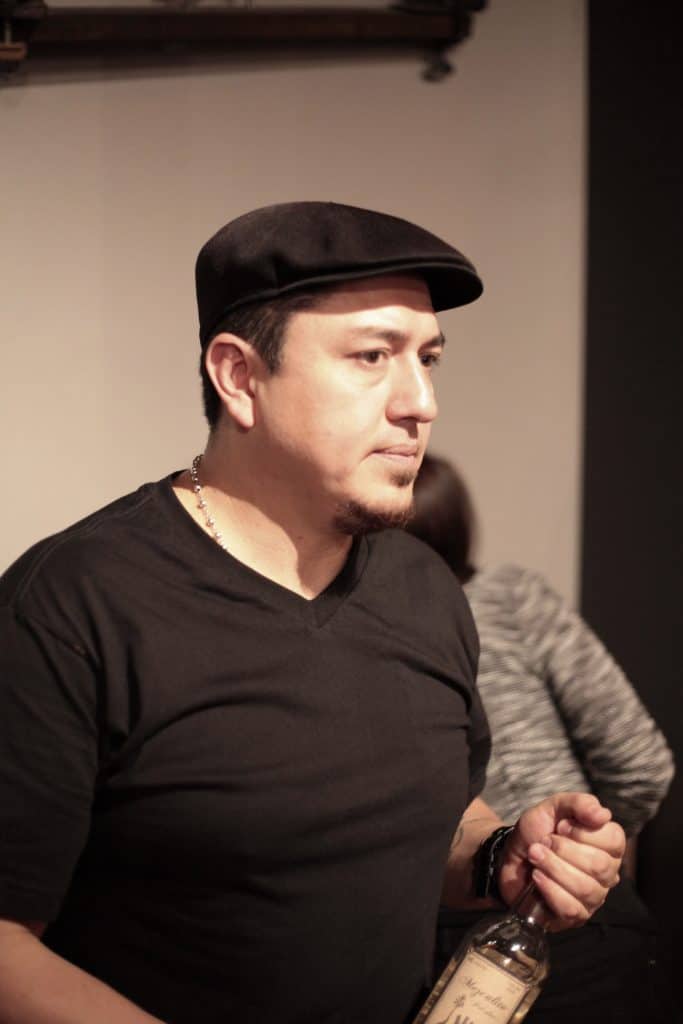 Erick Rodriguez
Yes, we called him the Indiana Jones of Mezcal. No, that's not complete hyperbole. The guy travels everywhere for mezcal. He knows tons of people in the industry. And he's got stories to tell. He is also happy to work out some of the more far flung itineraries. Since he travels so widely he is one of the better resources for trips to any of the mezcal regions in Mexico. Get in contact with him through his FaceBook page.

We also have connections with other tour guides who can work with you to craft a unique experience that incorporates not only mezcal but textiles, food, ceramics and more. Email us at info@mezcalistas.com.
Articles on Puebla
May pairing celebrates Puebla In honor of Cinco de Mayo, it's the perfect time to feature mezcal from Puebla. Puebla is quickly becoming recognized internationally for its high-quality mezcals and centuries old mezcal traditions which boast complex and nuanced flavors that reflect the region's rich cultural heritage. Zinacantan Mezcal has been a leader in Poblano…
Continue Reading Perfect Pairing: Zinacantan Papalometl with Rajas Y Requeson
Every time I come to Puebla I learn something new about the mezcal industry, history, and traditions. Here are 10 things to know to open up our collective understanding of agave spirits in Puebla. As we delve in, let's remember to be mindful of the environmental and social impacts of mezcal tourism, especially when considering…

Video + Photo Gallery