Long known for her flagship espadín La Niña del Mezcal's Cecilia Murrieta is releasing intriguing bottles that span the agave spirits universe.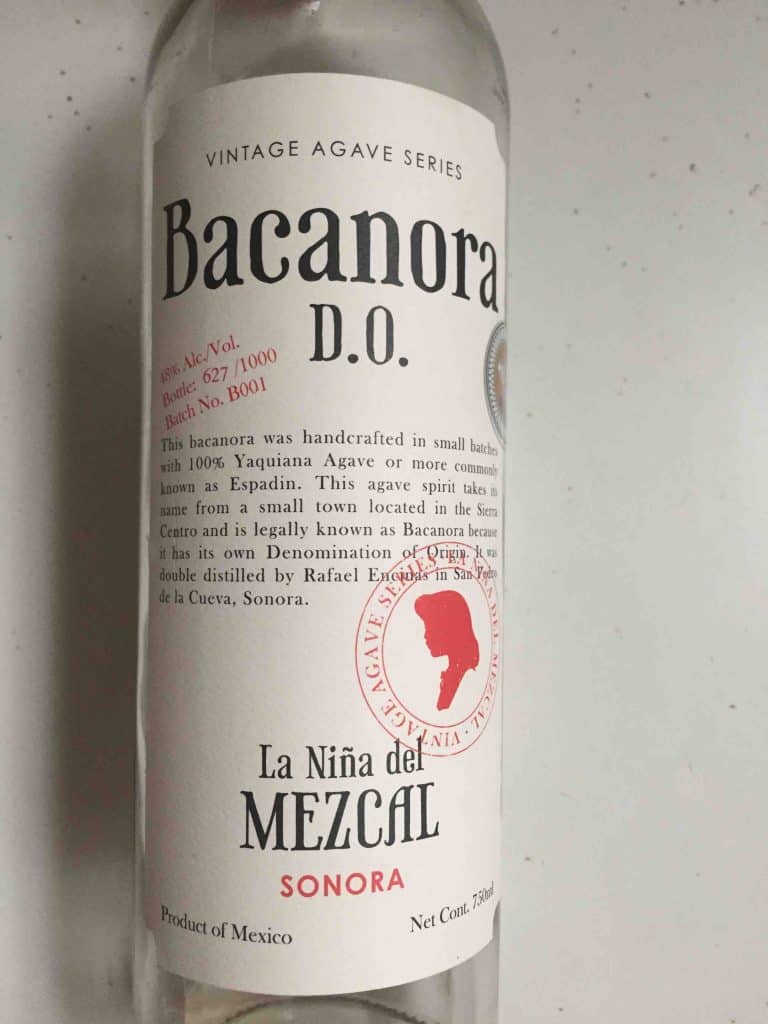 The details:
– Location: San Pedro de la Cueva, Sonora
– Agave: Agave yaquiana
– Maestro Mescalero: Rafael Encinas
– Bottle: 627 / 1000
– Batch No. : B001
– ABV: 48%
The background:
Bacanora has had it's own Denominación since 2000 but it's been traditionally produced in Sonora for quite some time. Unfortunately not many variations are imported, mostly we've had to rely on samizdat bottles that we bring in ourselves or find on friends' bars. To date the most prominent brand imported in the United States is Cielo Rojo.
Agave yaquiana, also known as Agave pacifica, is a variant of the Agave angustifolia Hawthorne more commonly known as espadín, the work horse of the contemporary mezcal industry. But don't expect the flavors that you get from a Oaxacan espadín in a Bacanora. There's something about the interaction between this specific agave, the distinctive Sonoran hills, and the local weather pattern that has led to a very distinctive flavor.
This Bacanora is actually a Niña del Mezcal sub-brand called Vintage Agave Spirits that Murrieta is using for small batch products like this one, hopefully others.
Tasting notes:
This is a bottle that will prove to you why Bacanora deserves its own Denominación. La Niña's Bacanora starts with an incredibly briny nose, literally as if a plate of oysters was whisked past you at Zuni Cafe.
Tasting it means you're going to take the oyster metaphor further because that briny sensation remains and invests itself in a nice round viscosity. There's fruit too, lots of that classic agave sugar mixed with fresh apple notes and the vegetal highlights that are signatures of Bacanora.
There is precious little smoke, a mere whiff to make clear that the fruit was roasted underground. I've poured this at a few tastings and the notes are fairly consistent, one person even detected peppermint. Everyone who has tasted it loves that briny flavor – it stays with you long after you put your glass down.