One of the great frustrations so many of us have felt over the years is how few mezcal producers, the actual mezcaleros, are able to represent themselves and the mezcal they produce. This of course has everything to do with the visa application process and money. Luckily, in most cases, we have great representatives from brand owners, importers or distributors who have spent time on the ground and can relay the story behind a mezcal.
But let's be honest, it's not the same thing and so when we have an opportunity to hear stories from people either making the mezcal, or who grew up learning how to make the mezcal with their family and are now here in the US looking to sell their family's mezcal, well, we need to listen. I recently had a chance to attend the event Camino del Mezcal at LV Mar, a restaurant and bar in Redwood City. The event featured four mezcal brands including La Luna Mezcal, La Jicarita, Tres Tiempos, and Armadillo Negro.
The format of the event was for each brand to present their mezcal and story, do a little tasting, take a quick break and then hear from another brand. I really liked the format because it allowed for more one-on-one time to hear from each person. Plus nobody had to shout over anyone else.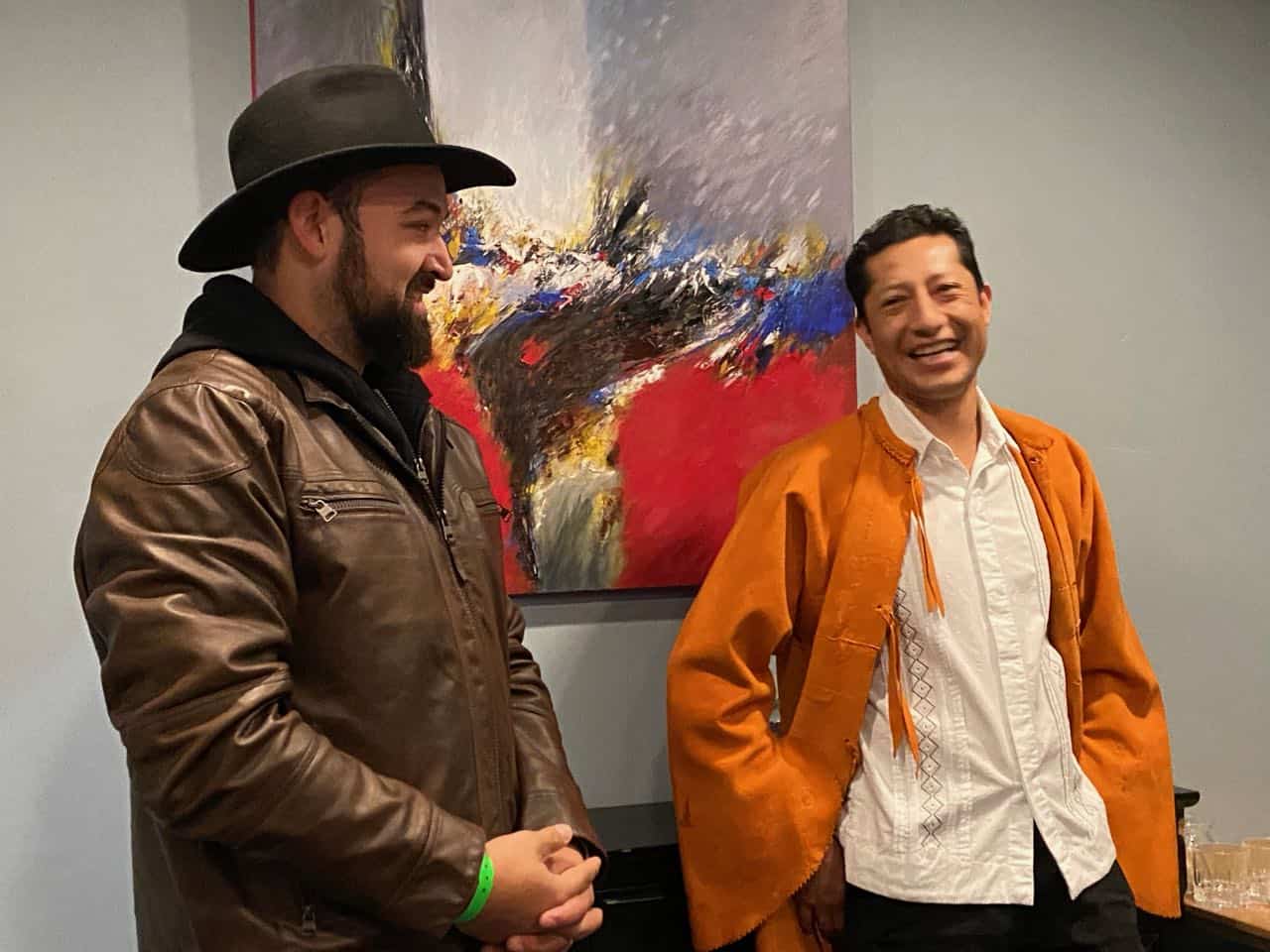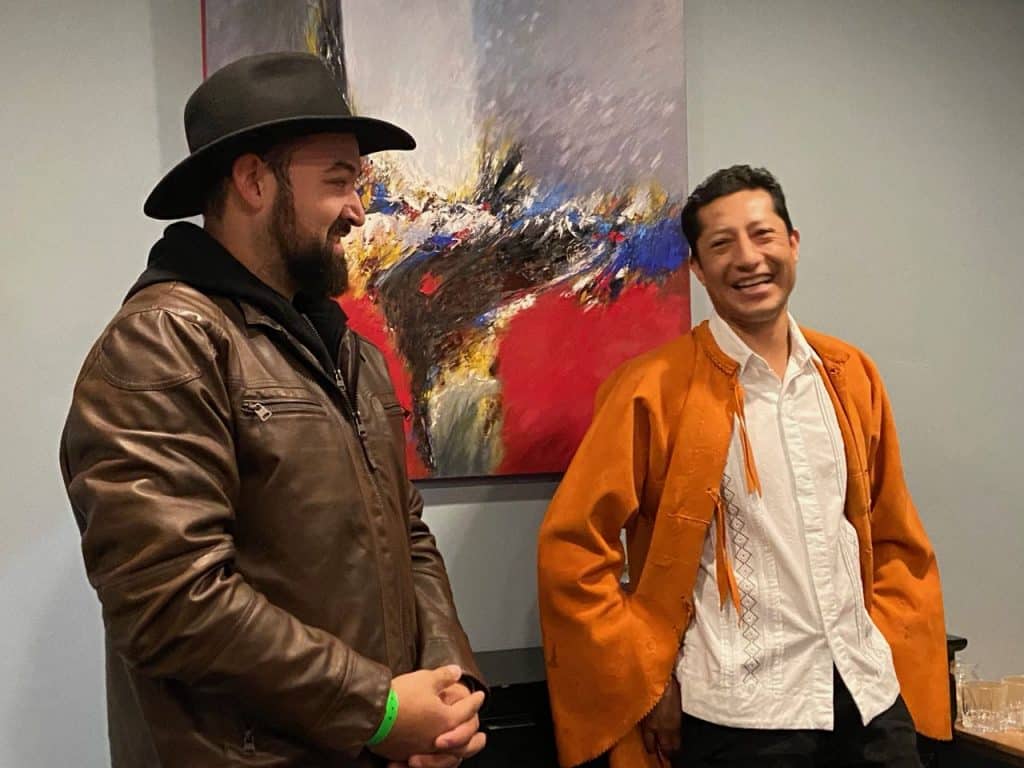 I met Raul Garcia of Tres Tiempos a few years ago when he was just first starting out. Originally from San Luis Amatlan in the Miahuatlan area of Oaxaca, he was one of the first people working to bring mezcal from that area into the market. As Max's recent profile on Neta showed, getting a product into market, especially without the backing of major investors or importers, can take forever. Tres Tiempos is in a similar place, still searching for an importer/distributor who is willing to take on a very small production distillate and all that it entails.
The immigrant story
Raul Garcia grew up with his grandparents in San Luis Amatlan. His mother moved to Mexico City in order to find work and send money back home. While not an uncommon story, there is no doubt the pace of exodus from rural communities in Mexico accelerated from the 80's onward. Much as been written about this already (see this, and this to start) but there's a bigger study to be made of the great Oaxacan diaspora as villages emptied of young men and women who had to leave their families in search of work, most often in the United States.
When he was young, Raul began working by his grandfather's side, learning how to make mezcal with recipes passed down from generations before. Perhaps the greatest lesson was that making mezcal was no way to make a living and that, like so many others in his town, he would have to leave to find a future. He eventually found himself in the US, dreaming big and maintaining the resolve to make it, even when homesickness, and the deaths of his grandparents, brought him close to giving it all up.
The passing of his grandparents brought back all of the memories of making mezcal – the little shack that held all of the tools – but especially the day his grandfather handed him those tools and told him that it was time to make his own mezcal. It was these memories and more that Raul carried with him. And when he found himself in San Francisco having dinner with a friend almost six years ago, he was surprised to see mezcal at the bar, and perhaps even more surprised by its price point. It didn't taste like what he had grown up with and he immediately said to his friend, if I could sell the mezcal that my town makes…
The birth of Tres Tiempos
A little over two years ago, Tres Tiempos was born. The name represents how things in the mezcal world come in threes; from celebrations (like baptisms, marriages, and deaths) production (the roast, fermentation, and distillation), and who touches it (the agavero, the Mezcalero, and the bottler). When Raul thinks about mezcal now, it represents keeping a community together and giving people good work so families don't have to separate in order to make a living. And, perhaps most importantly, is the personal connection: Even though his grandfather is no longer physically here, his spirit is represented in every bottle.
As Raul tells his story, I am struck by the similarity to the Tosba story, and their own desires to create a company that would also ensure livelihood for their community. By all accounts, it has been a success for them and Tosba is now found in various markets around the country and its sales ensure employment opportunities for the community.
The issue of economic development in mezcal producing communities features prominently in the conversation about mezcal. There have been stories written of people in the United States returning to their communities and finding jobs within the industry, or in the businesses that have sprung up around mezcal production. This is fantastic of course, but I can't help but think of the people still here in the US, working to build viable mezcal brands or representing their family's brand – usually super small production batches – and how hard they have struggled to find financial support to bring them into the market, usually overlooked by people more interested in developing their own brand.
Raul's voice is passionate as he describes how they formed a co-operative of different producers that supply what goes inside each bottle of Tres Tiempos. These are all small productions and he does not mince words when talking about how the push for greater volume has impacted everything from flavor and process, and how brands use images of rural poverty to sell expensive bottles of mezcal. As we get ready to taste the mezcal he has brought, he emphasizes how important it is to be educated about the products we are consuming.
We taste an ensamble, an equal mix of bicuixe, madre cuixe, and espadín, followed by a 100% bicuixe before finishing with a tepeztate. Even if I hadn't already known where the mezcal was from I would have recognized it from the flavors immediately. Mezcal from the Miahuatlan area has a distinctive flavor that is simultaneously mineral and sweet with herbaceous undertones. I am immediately transported back to days I have spent there, meeting producers and tasting mezcal straight from the still. It is delicious.
I ask Raul where he thinks the distinctive flavor comes from – is the water, the land, the agave? It is a ridiculous question because of course it is a mix of all three, but Raul smiles and pauses before answering, "the land, it is always goes back to the land."