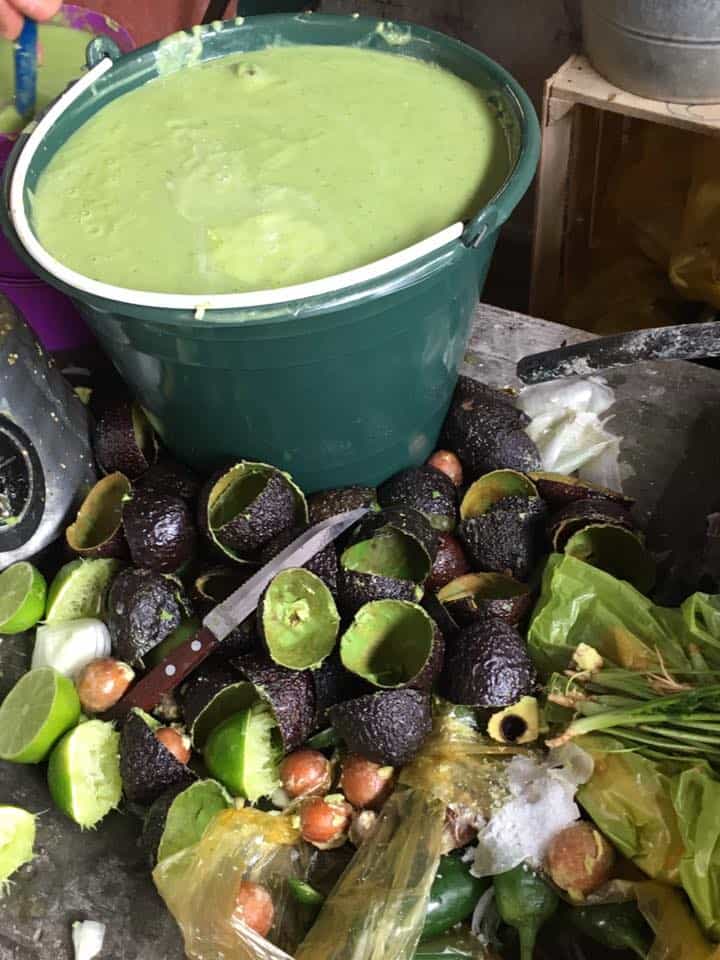 After years of wanting to go, I finally made the trek to Juchitan de Zaragoza and hid it in the old – we'll take the non-mountainous way to Puerto Escondido which just happens to go by Juchitan – trick to get the family on board with this semi out of the way excursion. En route on the Pan American Highway, we got waylaid by a bloqueo (road block) and waited it out at a Pemex station for three hours. This meant driving in the dark and trying to navigate the streets of Juchitan, in the dark with google maps as our guide, until we finally arrived at the beautiful home where we stayed for two nights.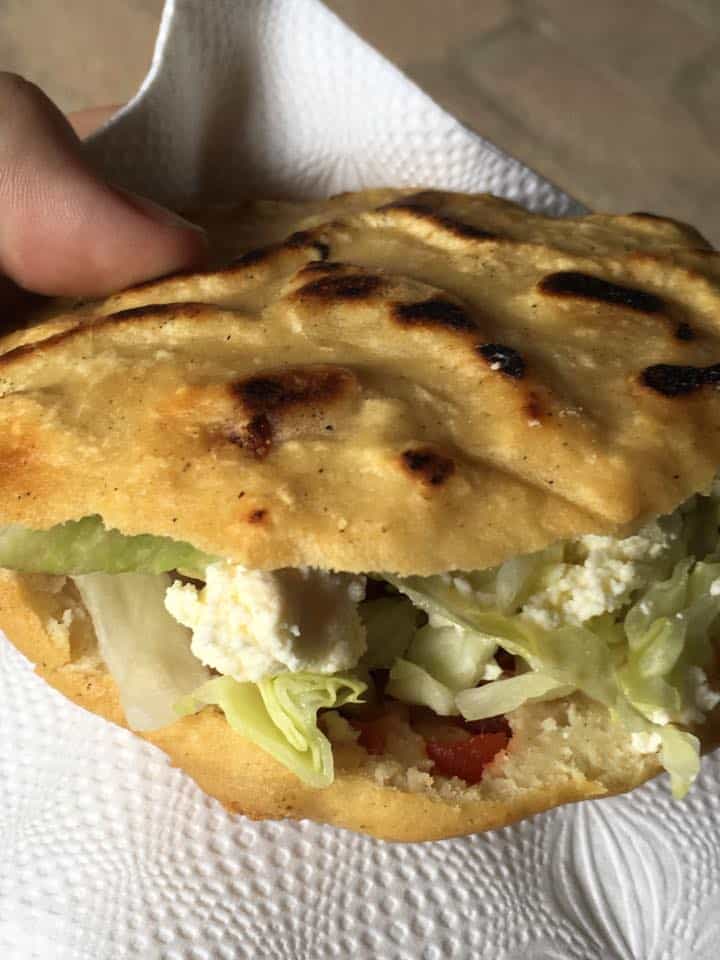 Our host Vicente put us in touch with a taxi driver who picked up garnachas, tlayudas, and beer and then delivered it to the house. Granted we were starving but they were hands down the most delicious garnachas I've ever had – leave it to a taxi driver to know where the best <fill in the blank> is.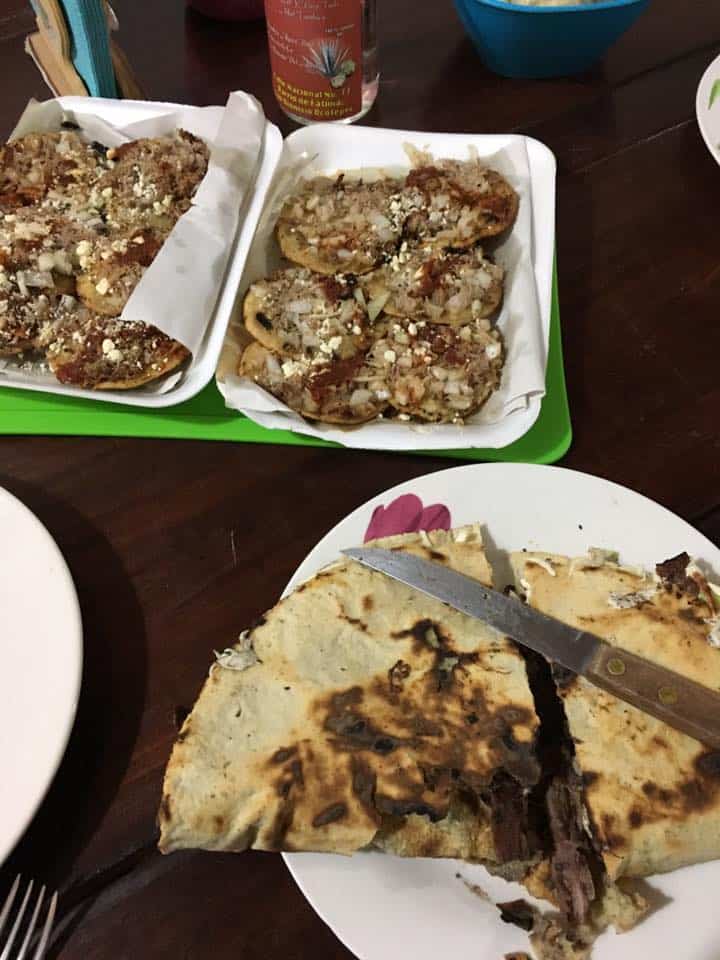 The next day we hit up the market, an overwhelming and dizzying assault on the senses – smells, sounds, mass of people. Gorgeous. We feasted on tacos and fresh squeezed orange juice. Later, based on another tip from Vicente, we ventured to Santa Maria Xadani, a nearby town right by Laguna Superior to eat seafood. This was where we officially died and found ourselves in heaven. Three people from Maryland found themselves walking into the Oaxacan version of a crab shack. All seafood is roasted in an earthen oven and you can get it with chipotle mayonnaise or without – we tried everything both ways – fish, shrimp and crab. It all came with black beans, queso fresco Ismeño, slightly drier and saltier than the usual, and thick tostadas. It was all washed down with micheladas and aqua de piña and it was completely hands down the best meal we had during our trip to Oaxaca. The restaurant is a family run affair, down to the taxi that was owned by one of the cousins who took us back to Juchitan, the sun setting, casting a beautiful glow across the flat grasslands dotted by steer, goats, and lamb. Like how I dream about the tamales filled with small mussels in Chacahua, I will dream about those sweet little blue crabs we picked and the fish that tasted of the sea to the end of days.
In Puerto, I ate shrimp every day in one form or another; agua chile, con ajo, ceviche, grilled, del diablo. We shopped the market to buy whole huachinango, line caught red snapper, and kilos and kilos of wild shrimp. And when we didn't eat shrimp or fish, we ate pizza because, perhaps a little known fact, there is some delicious pizza to be had in Puerto due to all of the Italians who moved there in the 80s/90s. The only "fancy" meal we had in Puerto was at Espadin which sits at the top of a cliff overlooking Playa Carrizalillo and is a fantastic place to watch the sunset over drinks and tasty bites.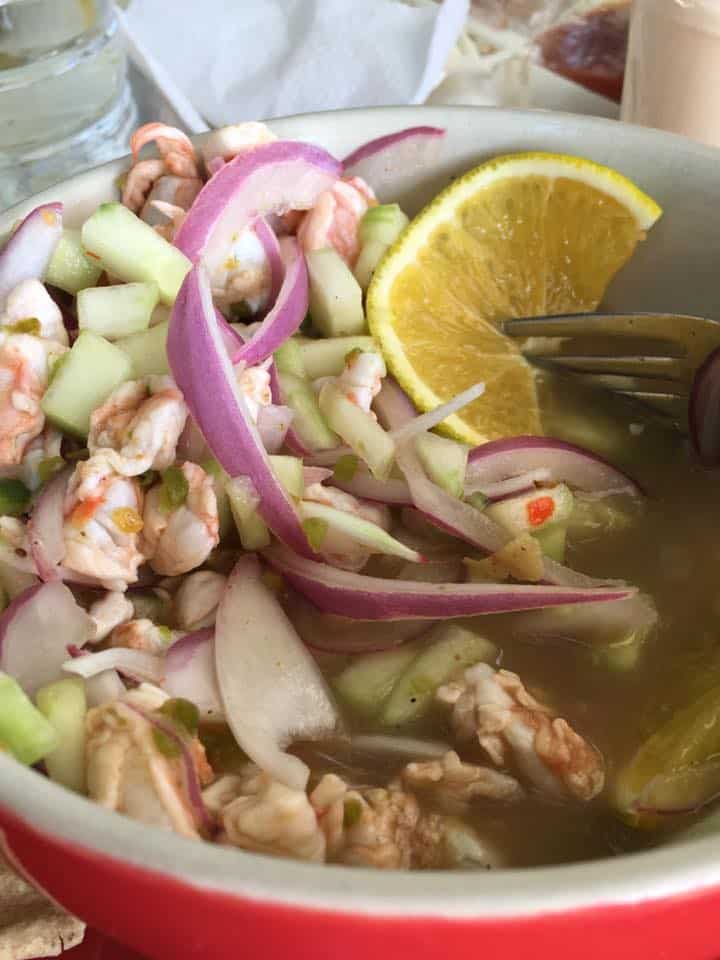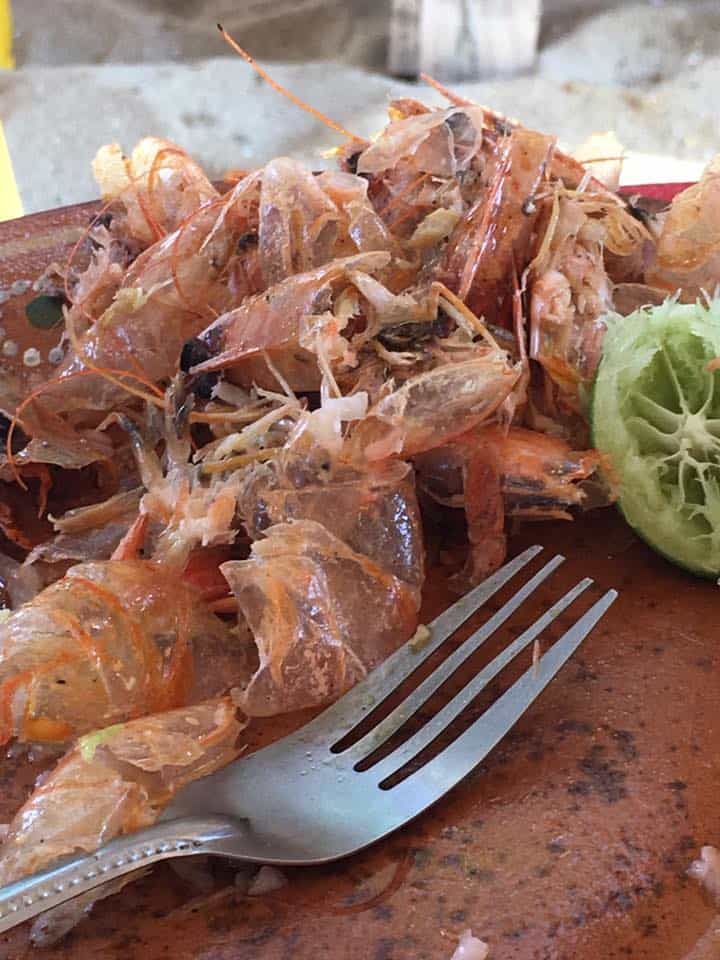 And perhaps that is what it all comes down to when traveling and eating – you want it to anchor you to where you are, so place and flavor are inseparable, and you walk away knowing it is something you can only experience there.