Details
Location: Distillery: Atemanica, Jalisco Agaves grown at Tesasalco, Zacatecas
Agave: A. tequila Weber, blue variety
Maestro tavernero: Alfredo Ríos Landeros
ABV: 44%
Tasting keywords: Classic tequila, asparagus, salt.
NOM: NA
Nose
An amazingly light and fresh olfactory experience: This bottle is full of the classic rich agave sugar but complemented by that vegetal note that fills the air when you hack off a penca.
Taste
While clearly a tequila this is expressive of such a different agave universe. There is the classic mellow roast agave that holds it all together but also a clear vegetal cut in the mid palate that conjures up associations of asparagus – perhaps these vegetal associations make it easy to see how the agave is related to asparagus. But the defining characteristic of this bottle is just how light and fresh it is, it's so very active on the tongue with hints of sweetness and salt.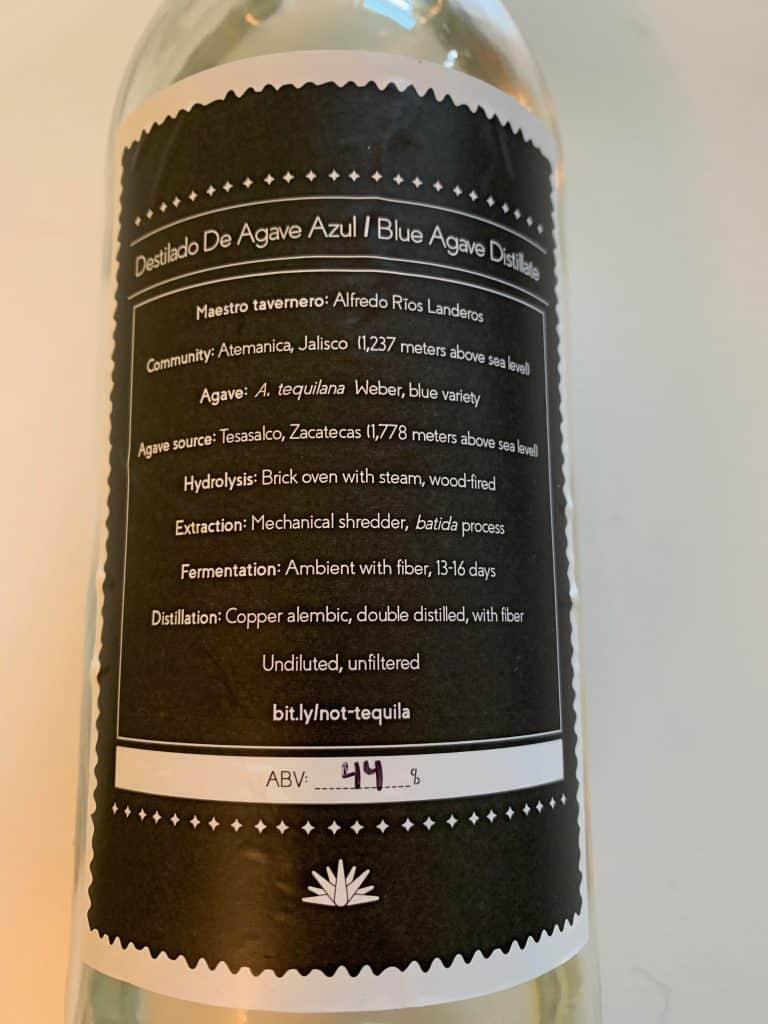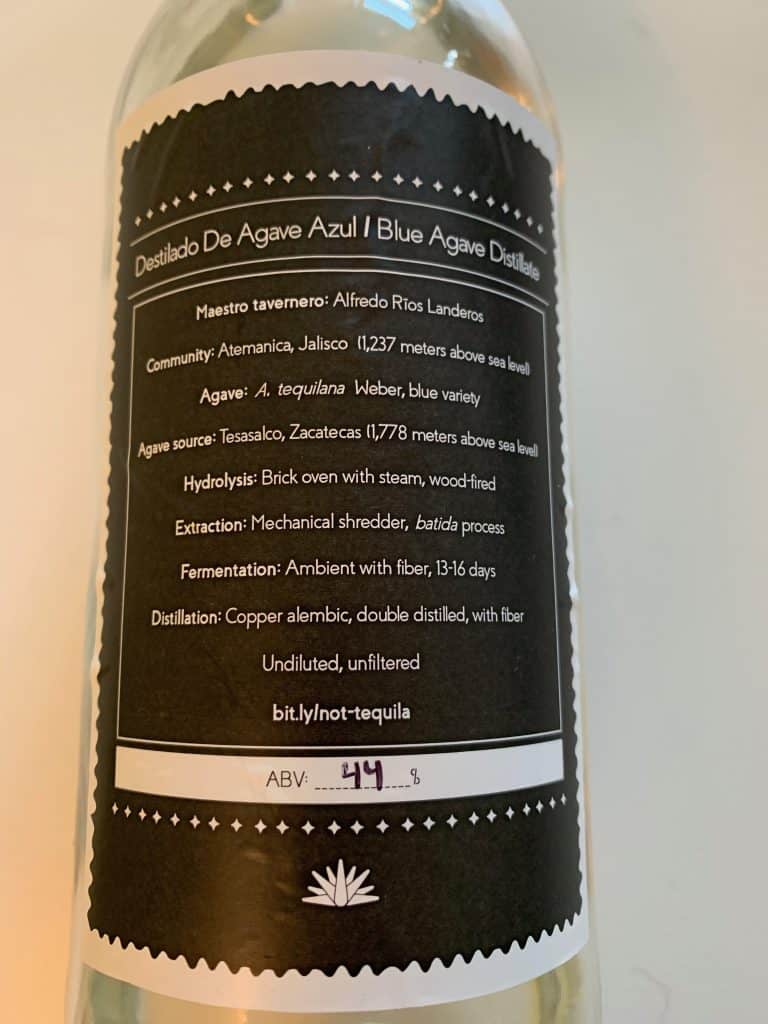 Method / Background Notes
This bottle is the result of a collaboration between Clayton Szczech and the distiller Alfredo Ríos Landeros that Szczech describes in a really fascinating blog post. I've spoken with Clayton about the project which only gets more fascinating the more I learn about it. The key story here is that this is a classic tequila but can't call itself that because the agave were grown outside of the Tequila appellation in Zacatecas even if that area was in the area where tequila was traditionally made. As a consequence it's full of the gusto historico that you can find in the emerging uncertified destilados de agave like Caballito Cerrero. It's also the result of cultural rescue mission, Alfredo Ríos Landeros hasn't been distilling because he lacks the funding to really build out his distilling space and can't afford certification. He's clearly an extraordinarily skilled distiller so this project is a great example of how your dollars can go directly to maintaining a distilling tradition while building a foundation for an alternative distilling future.
The production details are on the rear of the bottle in clear language: The A. tequilana agave was grown in Tesasalco, Zacatecas and then transported to Atemanica, Jalisco where they were roasted in a brick oven with steam. The roasted agave was then shredded mechanically and crushed with the batida process before fermenting in the open for 13-16 days. Like many mezcals and few tequilas, it was double distilled, fiber and all, in a copper alembic.
The label and bottle reinforce the hand made aspect of this spirit with laser printed stickers and the classic pour regulator. Of note Alfredo Ríos Landeros is described as the Maestro tavernero because in much of Jalisco a distiller isn't a mezcalero, the term tavernero is used instead.