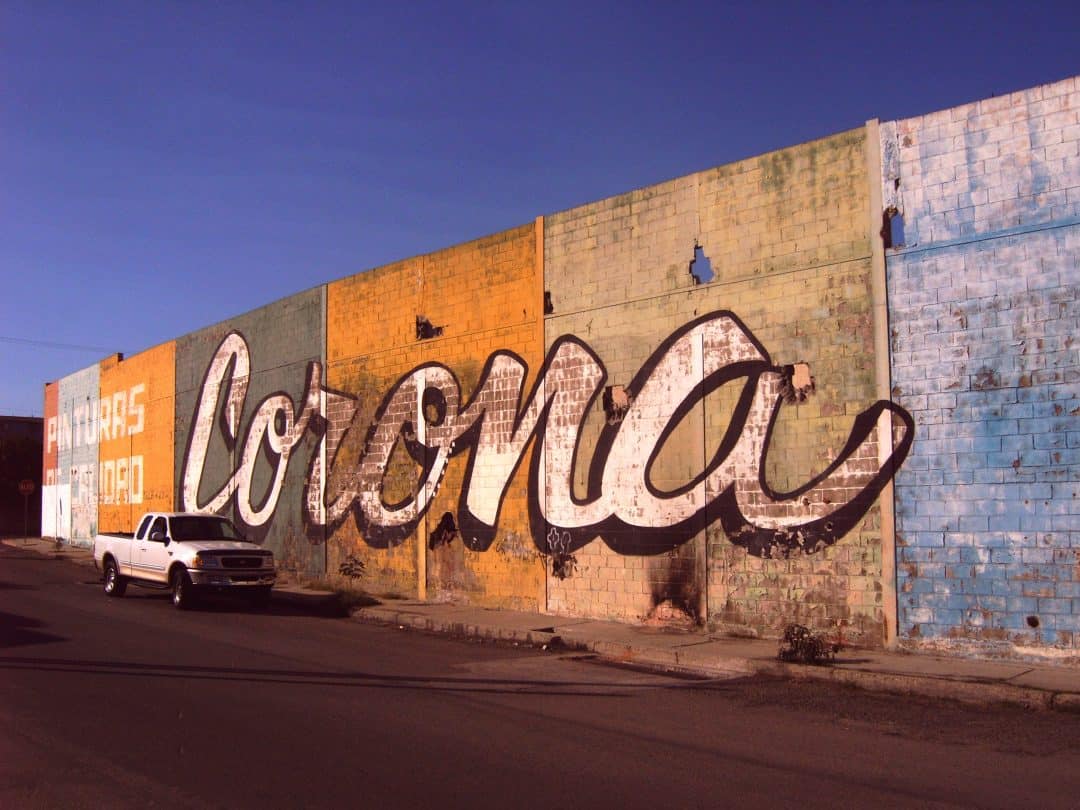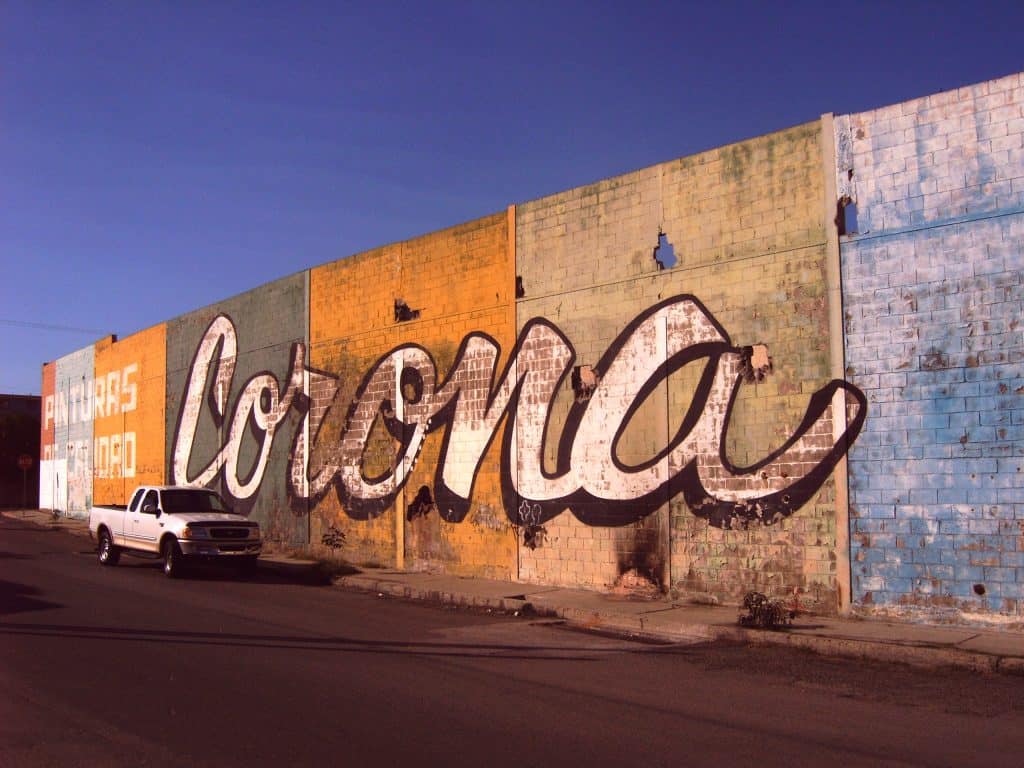 [This is a truly lost piece. I wrote it in July of 2013 after an incredible trip to Tijuana and just sort of forgot about it until Max dug it out of our drafts folder on the blog. Yes, it has literally been sitting here in the blog for more than a year waiting for a few nips and tucks and we forgot about it. We can, and will, blame everything that has happened in the interim for the delay but it's still a good piece and still fairly relevant. The figures and scenes described are more important today which only tells you that the Mexican culinary scene can still grow a ton. – Susan]
—
I have been wanting to go to Tijuana since hearing about the burgeoning food scene in 2012. Bill Esparza of Street Gourmet LA has been writing about it for the past couple of years and that piqued my interest. But recently there has been a steady drum beat of stories from friends and ferment in the media what with the recent New Yorker profile of chef Javier Plascencia (New Yorker subscribers only), and sundry other reporters descending on the iconic border town. Earlier this year the opportunity for a trip presented itself and I was off. With my imagination running wild of all I had ever heard (tacky, drunk college kids, dirty, horrible violence) saw (Touch of Evil) and read (Tijuana by Federico Campbell), I was excited, fascinated, and completely ready for anything.
So to Tijuana via the train from LA to San Diego and then the trolley to San Ysidro and a quick walk across the bridge to Mexico with my friend John who I talked into going with me. It is so easy going south, as if the border didn't exist and is just some polite, diplomatic fiction that barely applies to Americans. Despite the rain, the cold and all those reservations about personal safety it turned out to be a fantastic trip.
Little did we know it was a holiday weekend, with Monday being the official observance of the first president of Mexico's birthday. I surprised the hotel clerk when he mentioned this to us, and I said, oh, Benito Juarez Day. Only from my years in Oaxaca did I know this (he was born there and was the first and only fully indigenous president of Mexico.) This meant a lot of things were closed and the city was quite quiet. The city seems calm these days: That's a far cry from just a few years ago when it was consumed by rampant violence that still hasn't quite disappeared. Clearly the dark times suppressed the traditional and vivacious outdoors life of the place but it's just as clearly coming back to life. Friends, locals, and blogs had provided a pretty comprehensive list of places to try which was a dramatic testament to just how far the place had come in a very short time.
We walked the infamous Avenida Revolucion – the main drag, party street, tacky souvenir lined boulevard. We needed food first and stopped at a taco stand recommended by Alonso at the hotel – Tacos el Gordo. We dove into Al Pastor, Suadero (a thinly sliced piece of beef cut from the brisket) and Carne Asada tacos. Without doubt, that Al Pastor was the best I have ever had – the meat so distinctive in flavor. When I pressed the guy about what the spices were, and we asked if it was Chinese 5 spice, he smiled and told me that there were actually 10 spices – and he was not budging. Bellies full, we continued onward. It was Sunday so things were quiet, and it was the day after St. Patty's day, so it was really quiet on the Avenida. It is not a charming boulevard, and anyone who associates those classic images of colonial architecture and tree-lined zocolos with Tijuana will be sorely disappointed. But I found charm in its grittiness and striking street art. The fact is that it is not a precious town and never will be.
It reminds me a lot of Detroit, a city burdened by economic meltdown and a horrible reputation. Both cities see food as a way to rebuild – in Detroit you see it in the urban Ag movement, the growing number of food crafters, and emphasis on local food. And of course in the art. In Tijuana you see it in the growing number of restaurants and emphasis on local ingredients which encompass all the traditional Mexican food wares but also novelties like local wine and new culinary techniques. I want to believe that you can change a city through food, that it can be the blueprint on how to drive economic development.
After a few hours of strolling, we went in search of a late afternoon drink and ended up at Caesars Hotel. Yes, the same Caesars where the salad was invented, Bogey dined, and one of the original reasons for Tijuana's fame. It is a beautiful place, with wood beamed ceilings and a very 1950's supper club feel. The Plascencia family did an amazing job restoring the place to its full glory. We sat at the bar and absorbed the atmosphere, listening to the amazing jazz selection playing over the speaker. Eventually we were hungry again and ordered the salad, a crab stuffed pepper with an avocado butter sauce. Before we knew it, three hours had passed and we headed back to the hotel and had a nightcap before crashing.
We woke up to hard rain the next day. It was exactly opposite of how I'd imagined Tijuana, cold and dreary just like a summer day in San Francisco's Sunset. Thankfully we were meeting up with a guy we'd been introduced to – Arturo Rodriguez, owner of La Caja Galeria. Getting there was an adventure – requiring Arturo to relay directions to our cab driver (no real address) that included lots of turns and small streets until finally we arrived in front of a beautiful, street art covered warehouse space. It's an amazing gallery that works solely with contemporary Mexican artists. They also do workshops and gastronomic events that pair an artist with a chef and a meal inspired by the art. It was great to while away the hours sipping mezcal (of course) and talking food and art, the changing the world, and the perceptions of Tijuana.
And then it was off to more food adventures, and of course getting lost as we tried to find the infamous Torta Wash Mobile, supposedly makers of the best tortas ever. We never found it but instead ended up grabbing a taxi driven by the amazing Amado, taco aficionado and taxi driver extraordinaire. He loved that we were there to eat and as we hit a couple of taco stands on our list (Tacos Salceados and Takesos y Papas) he talked about the food he loved. He gave a description of a traditional Sinaloan bean dish that made my mouth simultaneously water and my heart contract (beans, lard, chorizo and cheese all blended together.) Food is the great gateway to meeting people and learning about a place and culture and having experiences like driving around Tijuana for 2.5 hour trying tacos – all different from one another – with a taxi driver who wanted nothing more than to proudly share his city's diverse taco stands.
The question really is, how many tacos can a person eat before they have had enough? My answer, there is no such thing as too many, especially given the seemingly endless variations on marinades for the Al Pastor, variety of salsas, and the different ways the accompanying onions and peppers are spiced and grilled. Plus, given enough hours rambling around in a taxi, you never know.
Eventually we had to walk and that meant saying goodbye to Amado. I have his card for anyone who wants a great driver in Tijuana, just email me. Finally, the rain stopped and the sun lit everything up. We ended up at the downtown market, looking at piles of cheeses and cheap ceramics. I let go of any comparisons to the markets in Oaxaca –it's just unfair to use Oaxaca as a baseline. But yes, back to the cheeses, of which there are many – hard, soft, aged, goat, sheep. I was impressed by the breadth of selection and the distinctive flavors, some traditionally Mexican, others more like French and Italian cheeses. Tijuana is a melting pot, it is a border town after all, and the mix of cultures and culinary styles make it unique and impossible to pigeon hole with a specific style.
We heard tell of a mezcaleria and went in search, ending up on the fish market street with an overwhelming smell and occasional fish in the gutter or on the sidewalk. The seafood here is amazing, as it should be given its coastal location. We walked by a store that sold cans of spray-paint, catering specifically to the street artists. Stencil art and graffiti are huge in Mexico and have already jumped into the gallery world. We've even presented a pair of shows in LA and SF which featured a Oaxacan street stencil/graffiti collective called La Piztola. In the future I'd really like to explore how that work jumped into the realm of art and what sort of impact it will have on all the artists.
We did find the place – though it wasn't a mezcaleria as it only featured one mezcal – El Tinieblo – a mezcal from Tamaulipas, a state in northeastern Mexico. We had it served chilled – both a blanco and a reposado – and tried it in a cocktail made of tamarindo paste and chamoy (a savory sauce made from pickled apricot, plum or mango.) I wanted to buy a bottle, but not at $65 USD. We strolled leisurely back to the hotel, made a quick change and then headed out to the "gastronomic district" an area lined by dozens of restaurants. Most were closed because of the holiday. That hurt bad because the closures included Javier Plascencia's Mision 19 where we were dying to eat. Instead we went to Villa Savario, another restaurant owned by the Plascencia family. We dined on a local cheese plate, agua chile (a style of ceviche that uses chile in addition to lime to "cook" the seafood) of scallop and tuna, Caesar salad and tuna and shrimp. We paired it with a tempranillo from the Guadalupe Valley – an area in Western Baja that produces dozens of wines. It was decadent and way too much after our afternoon of taco indulgence.
This in no way kept us from rising the next morning, our last, to a brilliant blue sky and overwhelming desire to try ONE LAST TACO STAND – Mariscos Ruben. So, at 10:30 in the morning we sat ourselves down at the stand and ordered shrimp agua chile, made fresh before our eyes in a molcajete, and fish and shrimp tacos. The agua chile was to die for, and I embarrassed myself by practically drinking the juice after we'd eaten all of the shrimp. If I could have had a beer and made a michelada with that juice, I could have died happily on the spot, with no regrets. Fortunately for me, taco trucks in Mexico don't sell beer.
In contrast to the quick walk into the country, it took more than an hour to cross back over. The crossing is being rebuilt, to streamline or perhaps to make the process more difficult. All I know is that I hate that goddamn wall (it is not a fence) and can't wait for it to come down some day.