Most of you are probably familiar with Erick Rodríguez's iconic brand, Almamezcalera Pal'Alma. The poetic brand name evokes the connection between mezcal and the soul. Erick is a staple at Mexico In A Bottle, and the mezcals regularly make appearances on the social media feeds of your most geeky mezcal friends.
Erick started the brand in 2009 with a small set of producers. Today he works with 22 producers across nine states, some of which fall outside of the current D.O. for mezcal. He has always been one of the most effective ambassadors for mezcal channeling authentic passion and commitment to learning while respecting tradition. His business model helped cultivate that image with samizdat sales which reflect mezcal's underground history. And the quality is inarguable: He sources tiny batches of outrageous quality.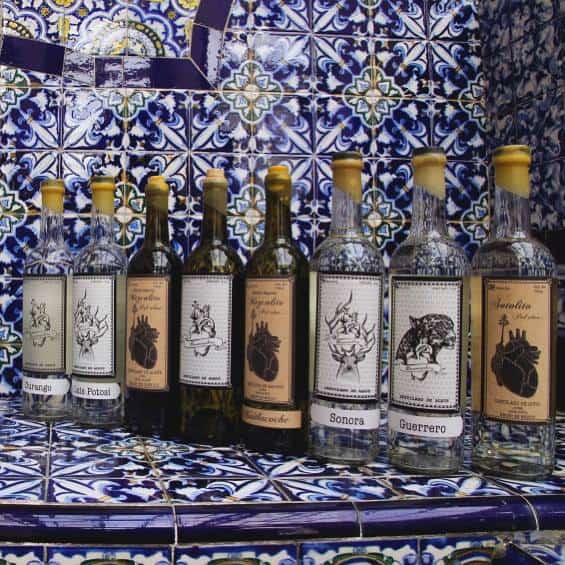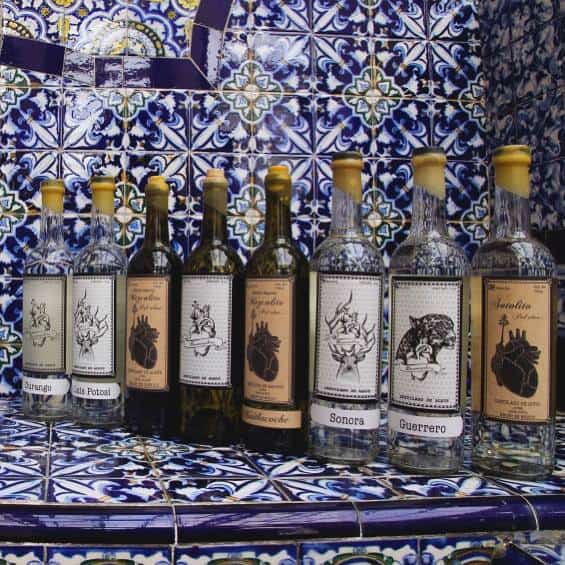 A steady trickle of bottles has always found its way into the hands of USA based consumers. Surreptitiously purchasing bottles cultivated that feeling of a secret club: That is, if you were lucky enough to score a bottle or a copita at your local agave watering hole. Now that you can legally purchase bottles on this side of the border it's a huge victory for US consumers and Mexican mezcal producers. The brand retains it's elusive exclusivity because only a handful of each label are available. While the supply will likely move fast, more people will finally be able to experience the quality of this Mexican-owned brand.
Justin Lane Briggs, spirits guru at Skurnik Wine & Spirits, is behind this move to formally import and distribute these much anticipated releases. Justin has been a key player in connecting the dots for many top quality mezcal brands, bridging the gap between sheer desire to export, and making the logistics a reality. The result has been an impressive agave portfolio for Skurnik, one in which Almamezcalera Pal'Alma fits right in.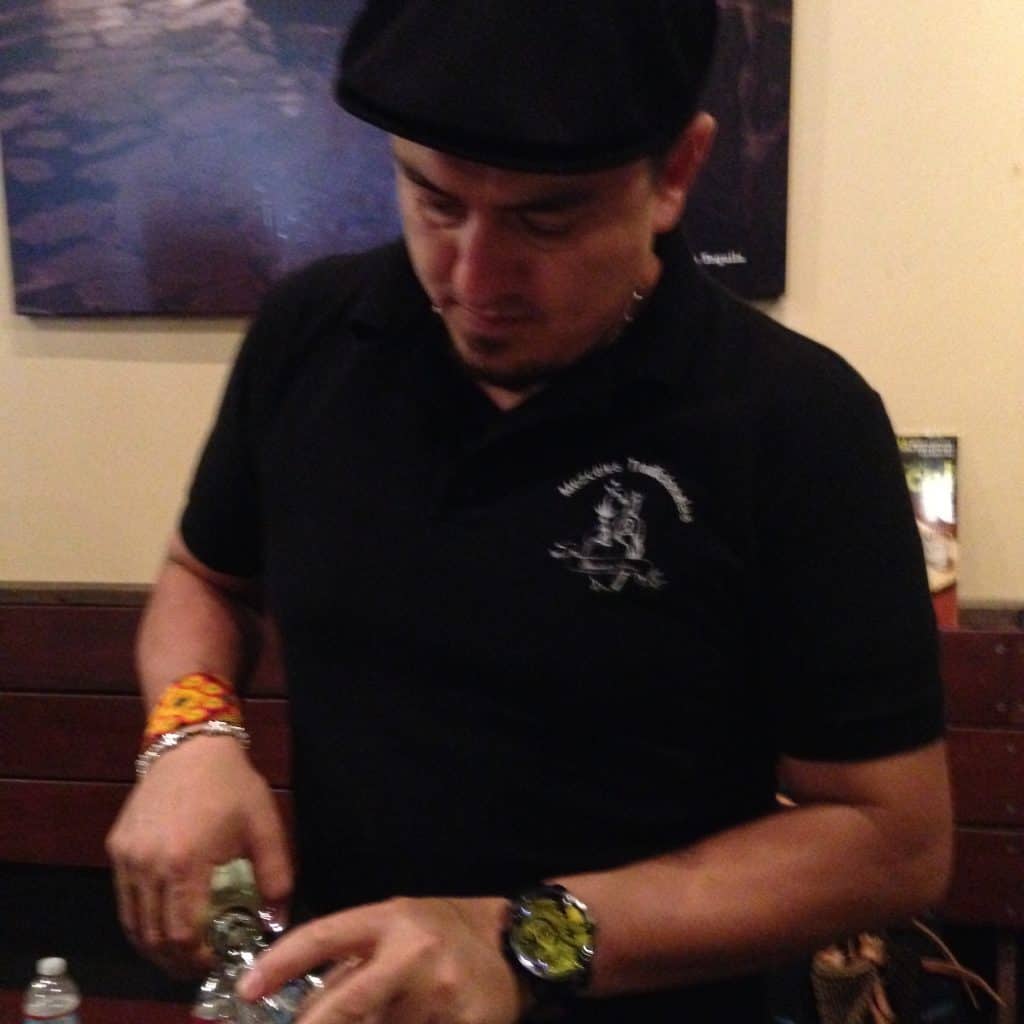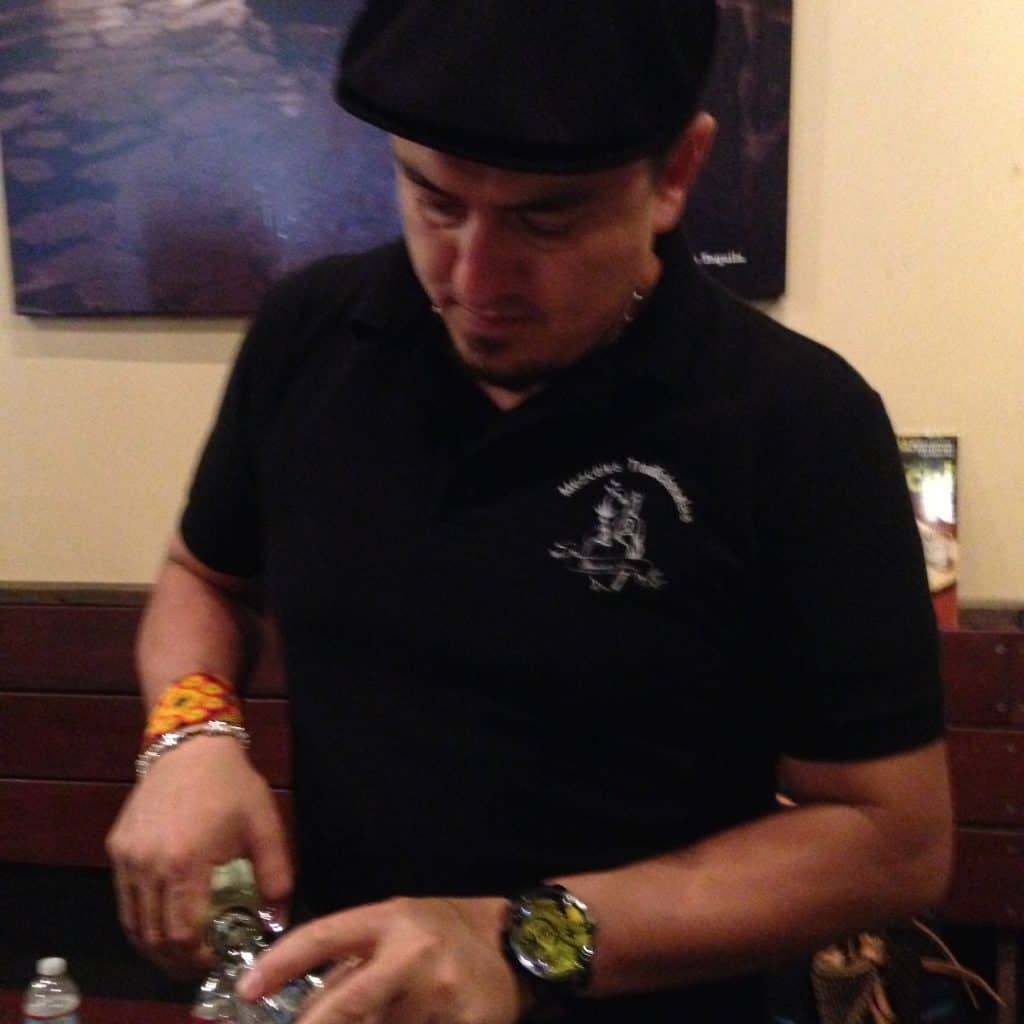 Pal'Alma is a decidedly uncertified brand. Erick says that around 90% of his current offerings would pass CRM certification parameters with no alterations. Even so, he chooses not to certify his spirits, noting that "certification doesn't guarantee any quality." Considering the respect the brand commands, and the quality it offers, Pal'Alma is a leader by example of how uncertified brands can be successful: "We have worked to be able to commercialize these spirits as destilado de agave and show that you can market your product effectively without certification," says Rodríguez.
Spirits that fall under the 'destilado/aguardiente de agave' category, cannot use the term "maestro mezcalero" on the label; you'll notice that these labels feature the 'maestro destilador' instead. Somehow it doesn't have quite the same ring to it, but let's leave the conversation about bureaucratic language subverting indigenous culture for another time…
You may notice that the back label does include the word mezcal in the phrase: "Mezcales y Destilados Tradicionales de México." This phrase is part of his business' name, which is legally entitled to be on the label and an ingenious hack to get the word mezcal on the label of any agave spirit. Once again, he hopes this will be leading by example and that more brands will follow suit.
The first ever imported batches of Almamezcalera Pal'Alma include three offerings from San Luis Potosi, Guerrero, and Oaxaca.
SAN LUIS POTOSI
This 100% Salmiana mezcal has been aging for three years, mostly in glass. The maestro Patricio Hernandez, who is no longer with us, was operating from a historied hacienda, using pulque to fortify the fermentation. While there is still mezcal production at the hacienda, the techniques have changed significantly with the passing of Patricio, making this mezcal truly the last of its kind..
Release date: NYC: March – California: July – National: September/October
Approximate Price: $130 – $145
Number of bottles: 672
GUERRERO
100% Cupreata, this mezcal was made by Artemio García from 'capon' agaves. Typically once the quiote (the flowering stalk of the plant that indicates maturity) is cut, the plant can be harvested for mezcal. Letting the plant stay in the ground after the quiote is cut is called capon. The agaves for this batch were left to acquire more sugar and complexity for three years, which is a long time for capon agaves. This practice results in ripe caramelized flavors. In addition to the extended aging in the fields, this mezcal was aged 25-28 months in glass.
Release date: National: September/October
Approximate Price: $130 – $145
Number of bottles: 504
OAXACA
Made from 100% Tobaxiche, by Apolonio y Simeón Ramírez, this mezcal features a unique distillation method called refrescadora. Different from the typical double distillation, this method uses a series of plates that functions like a column still, requiring only one distillation. One of the characteristics of this style of distillation is a unique concentration of aromas and flavors; I like to think of it as Armagnac when compared to Cognac.
Release date: National: September/October
Approximate Price: $130 – $145
Number of bottles: 180