How's this for a bit of a non-sequitur; the Fancy Food Show?
It's a great place to see trends in the specialty food and beverage industry, and since it is in San Francisco, not too much of a stretch for Max and I to get there. Having walked this showroom floor several times in the past, I can say it is important to have a specific focus, otherwise you end up stuffed full of a deadly combination of jelly bellies, jerky, cheese and prosciutto. Just saying…
The Fancy Food Show is interesting in that it simultaneously launches some truly interesting stuff and sets trends, while at the same time plays catch up to larger food market trends (craft, sustainable, organic, etc.) This year a few trends really jumped out at us:
Fresh juice blends: Not smoothies, not canned, pasteurized juices but the real fresh stuff with no additives;
Non GMO labels: I am used to seeing these at the Natural Products Expo, but not to this extent in a mainstream show like this one.
Mexican salsas: We saw a few in the Mexican pavilion but also good ones throughout the show. There is clearly a trend in the growing selection of higher end, better ingredient craft Mexican salsas and sauces, which is to say no fructose corn syrups or sugars to enhance flavors.
Swimming in broth: No longer content to offer just broth, there were stands focused on bone broth and much more. Sure, you've heard a lot about this trend but it's moving through the food culture to a point of prominence very quickly.
Good Food Awards: What used to be a focus of the farmers market crowd appears to have achieved mass market validation. Or at least be reaching for it. The sheer number of Good Food Award winners on the show floor and prominence with which they displayed their awards was a marked change from the past. It's clear that the food world has been pining for some form of validation and may have found it in this tidy package.
But back to our first love, mezcal. Of course there was tequila at the Mexico pavilion, but also one mezcal brand, Banhez, and a sadly empty raicilla stand.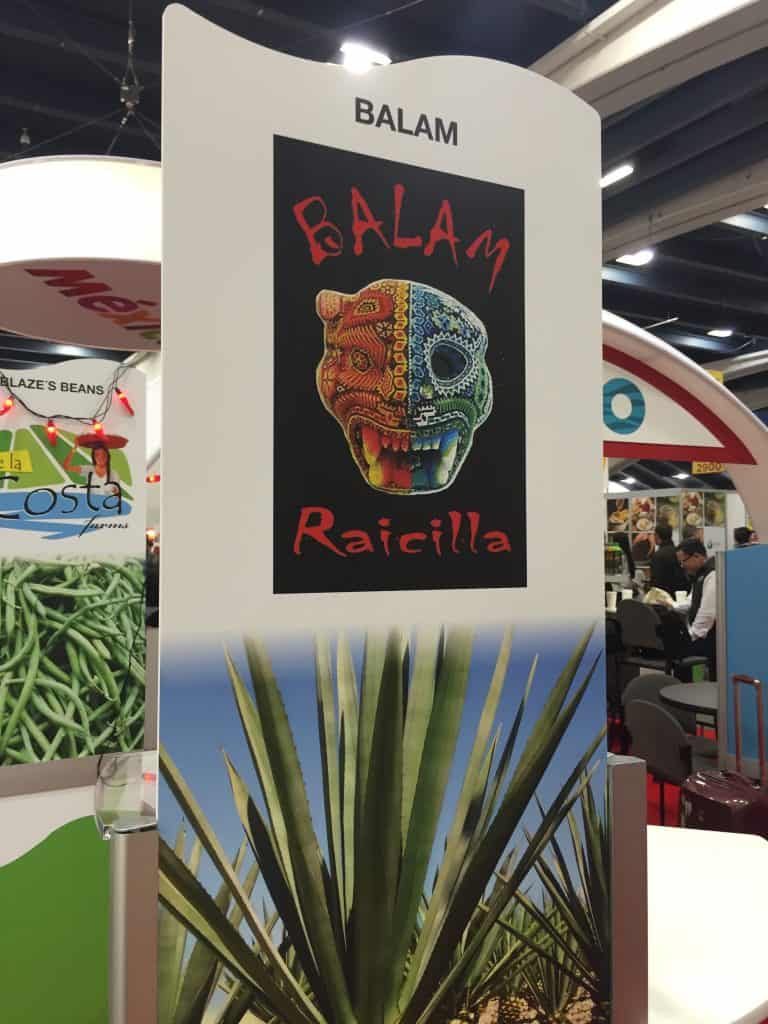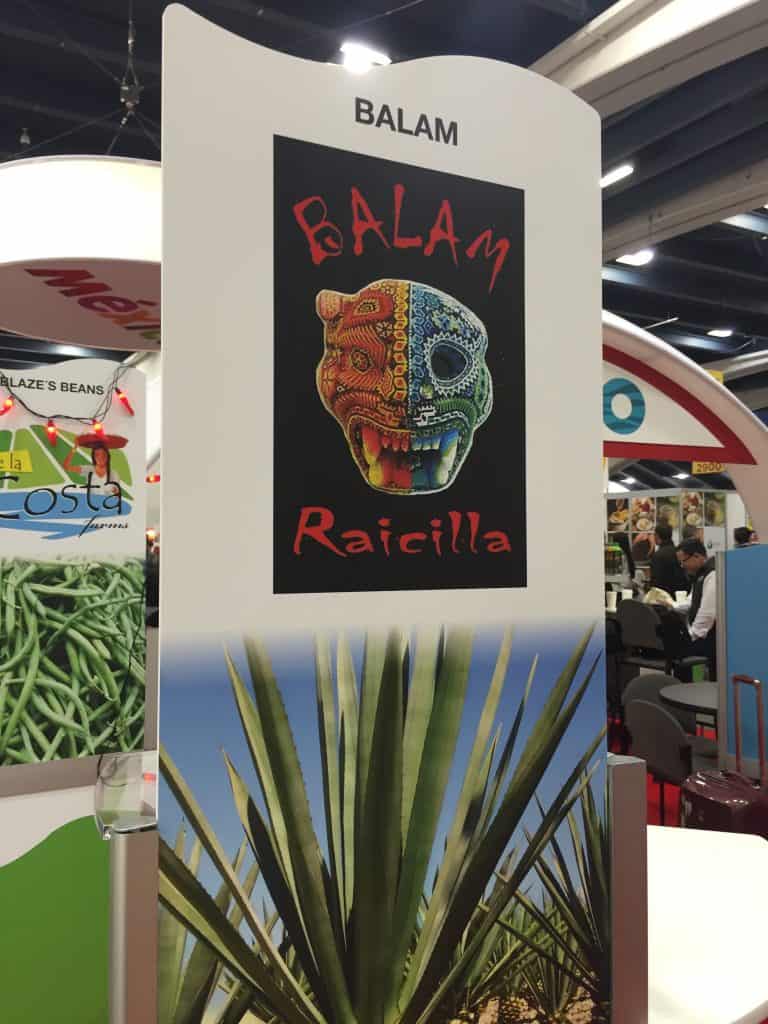 There was also the Mala Noche mezcal from Zacatecas disguised as a tequila, these Zacatecas projects are becoming very interesting because they clearly produce large volumes and hit low price points. The big question is whether they'll really land on the market in the United States because it's already saturated with low cost brands.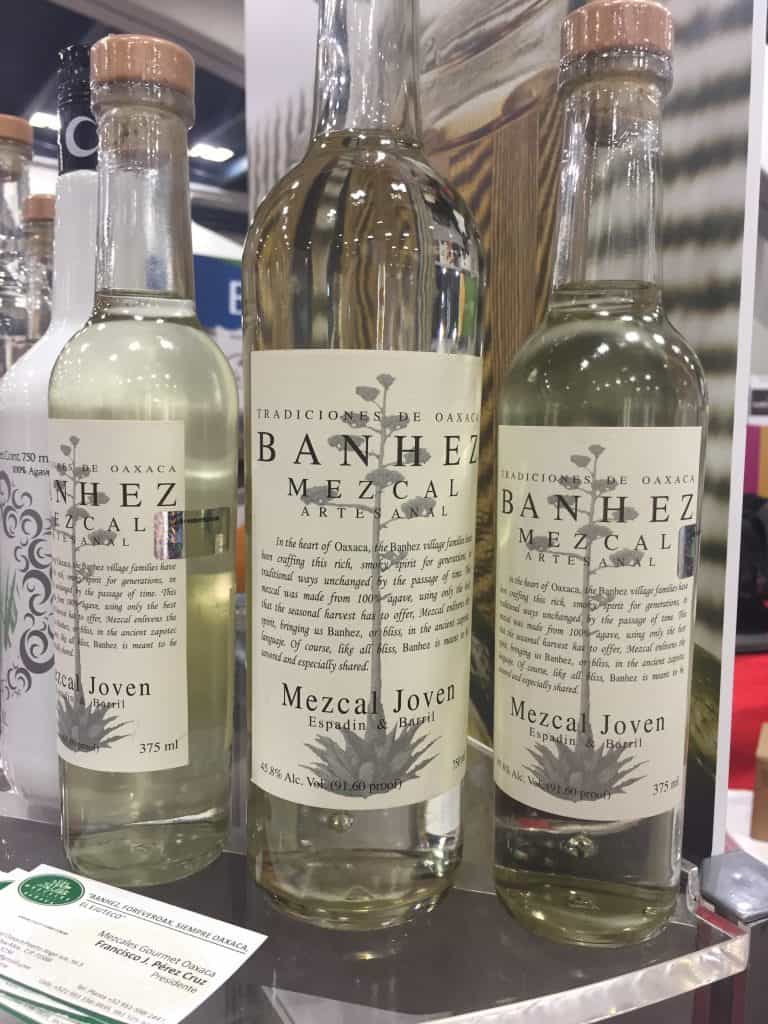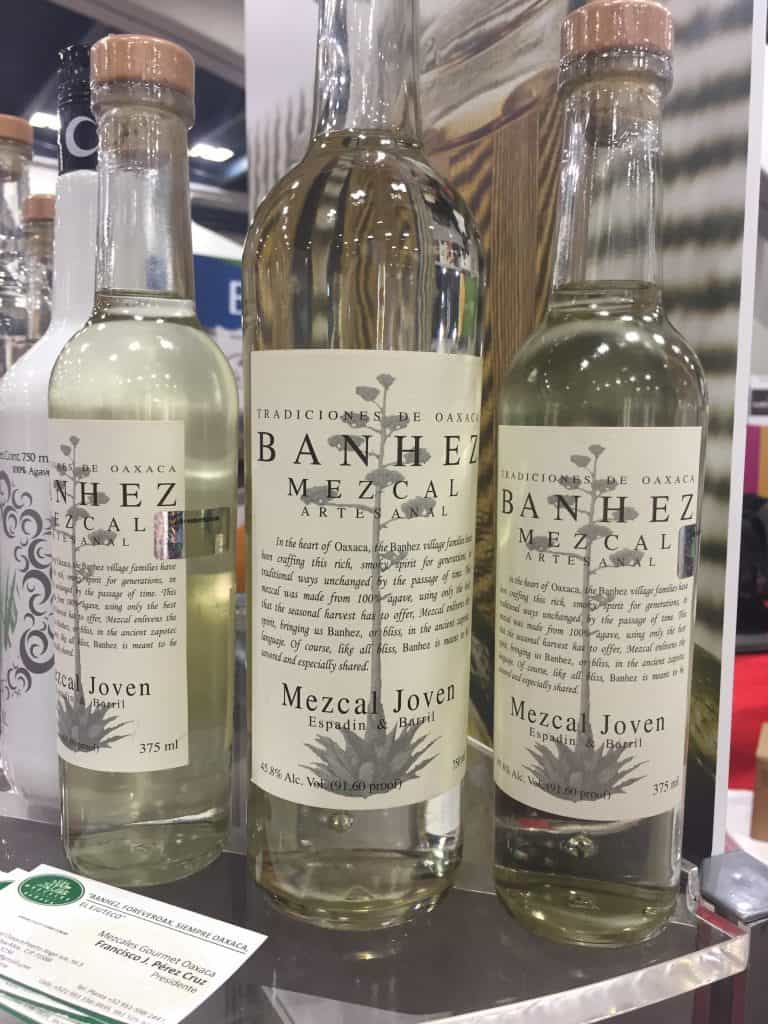 Banhez is something I've had my eye on for a bit. It's part of a cooperative out of the Ejutla in the state of Oaxaca. This one was an espadin/barril ensemble that had a nice, bold flavor with a slightly sweet undertone. I'm looking forward to seeing this in the market along with another project from the cooperative that should see the light of day soon.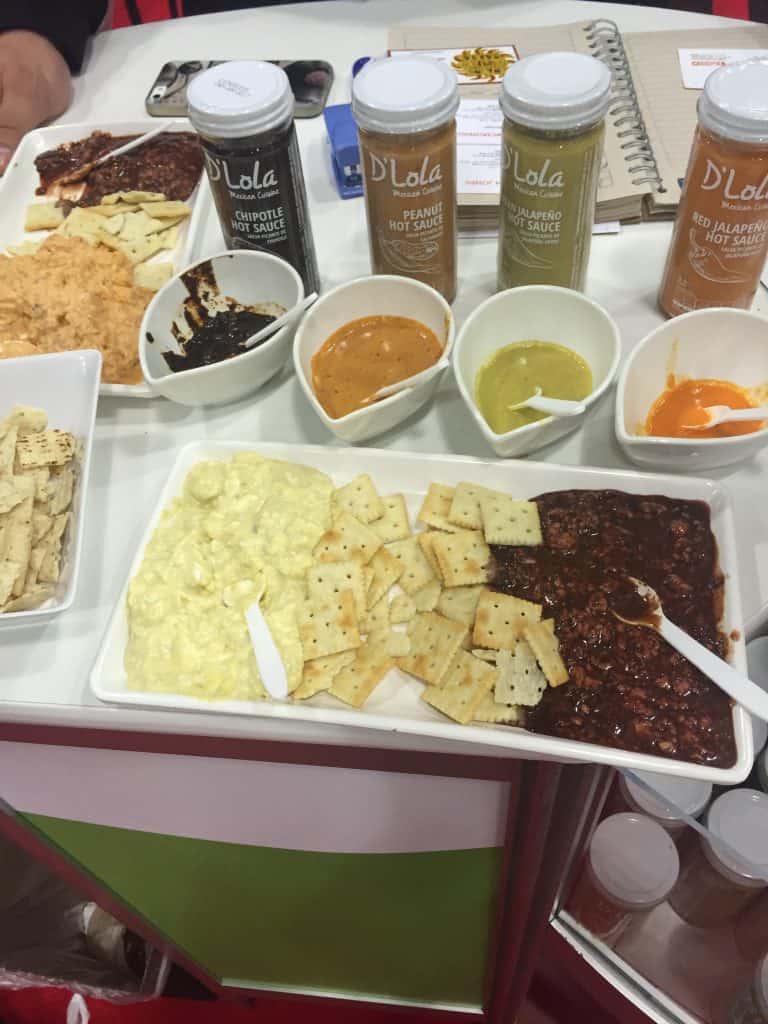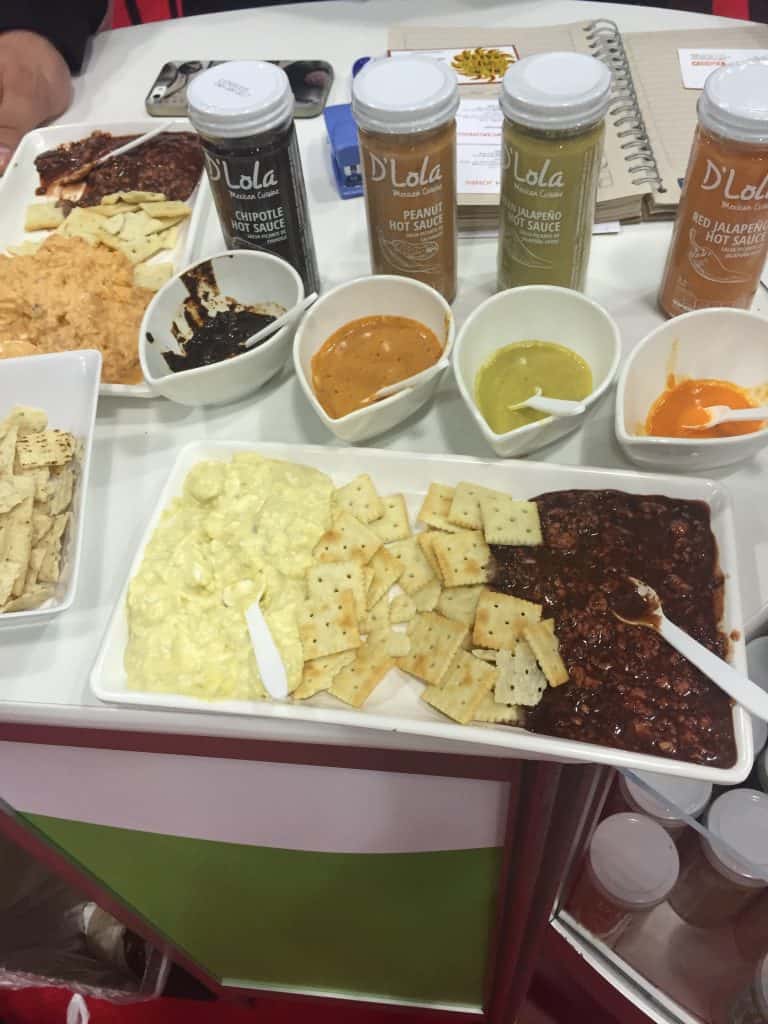 Also at the pavilion, D'Lola, a line of fantastic salsas including a Chipotle that blew our socks off with flavor, a red jalapeño salsa, a green jalapeño salsa and a peanut sauce. All are aimed at a higher end market, with an eye on chef driven recipes and uses. I am looking forward to playing with these in pasta sauces, spreads with cheeses, and maybe even a cocktail or two.
Mi Mole not only boasts nice packaging, but also a logo that clears up that they are not selling a product made from MOLE but MO-LAY. They have a traditional Oaxacan Mole Rojo and a Negro.
Frutos de Vida knocked our socks off with their delicious and clean tasting fresh juices. These are 100% juice. No  sugar or water, just the fresh juice. Pardon the pun but this is not only refreshing to see but so refreshing on the palate that we had to force ourselves away from the stand. The stand out was a combination of orange, celery, and nopal. I see a "morning after" market, Max thinks this is going to be huge for parents who don't want to feed their kids sugar through a straw. Since it's non-pasteurized and perishable, there are clearly some logistics of getting it to market to be worked out. But wow.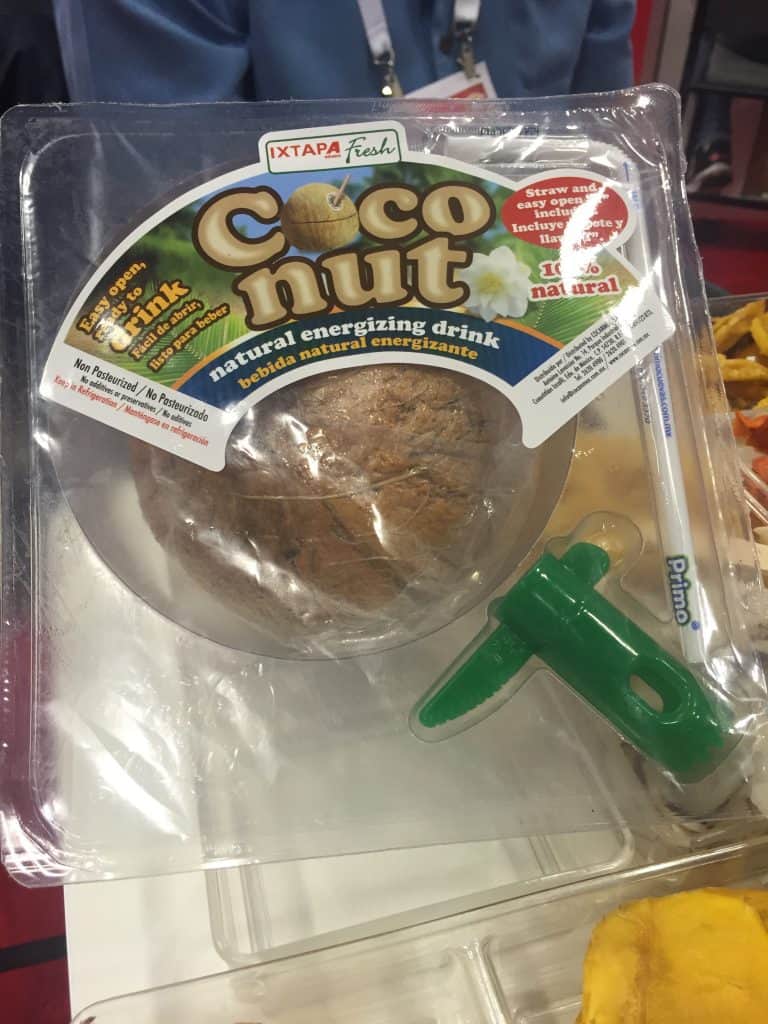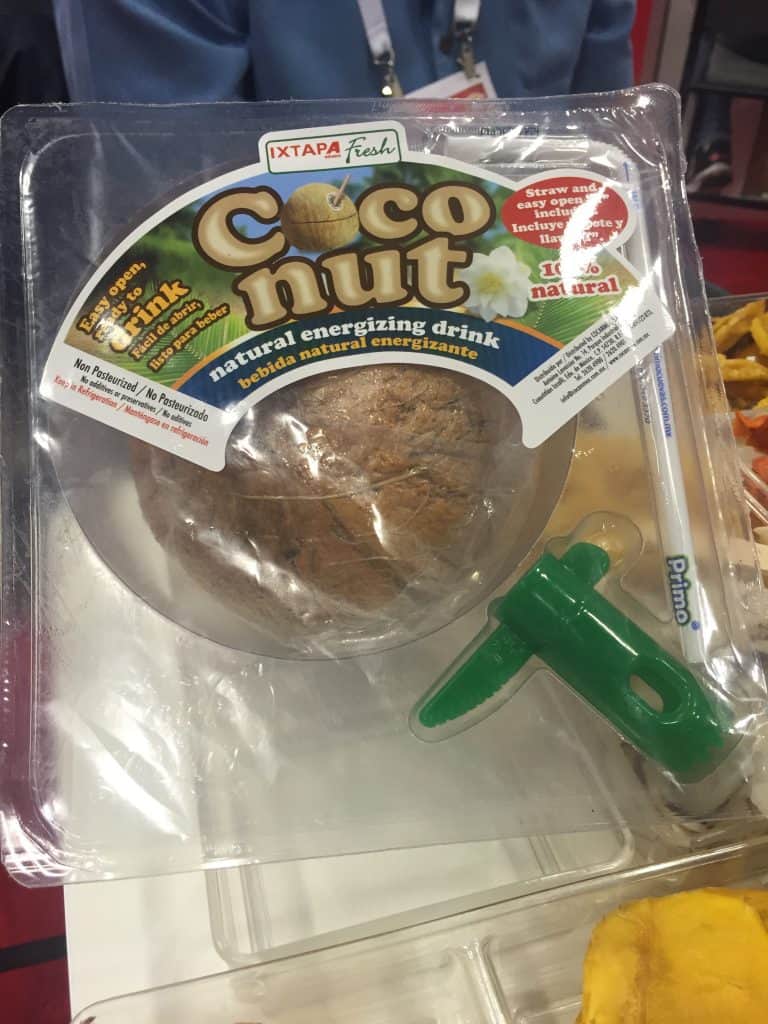 Finally, in the Mexico pavilion, an unassuming company named Cocanmex sells a wide variety of dried fruit and fresh coconut. This seems completely pedestrian until you actually start tasting what they have to offer. Just like the Frutos de Vida they don't add any sugar and have some incredible treats like dried golden kiwi, pomegranate seeds, strawberry, and watermelon. Yes, dried watermelon. Now that was a real treat which made both of us close our eyes and wonder what we've been missing all these years. Their whole, fresh coconut, with an accompanying spout you could screw in to get the fresh water and a pre-cut mark to make it easy to break it open to get the coconut meat was a winner. How I'd love to see that in the market here in the US – no more can, coconut water AND meat and a totally compostable container.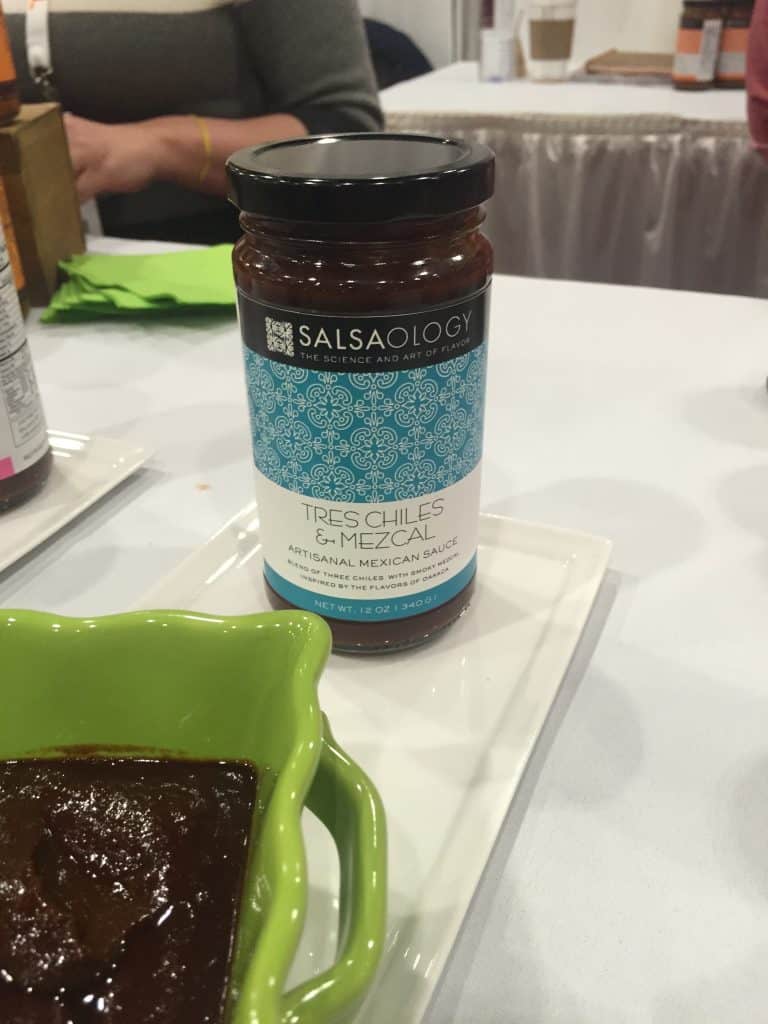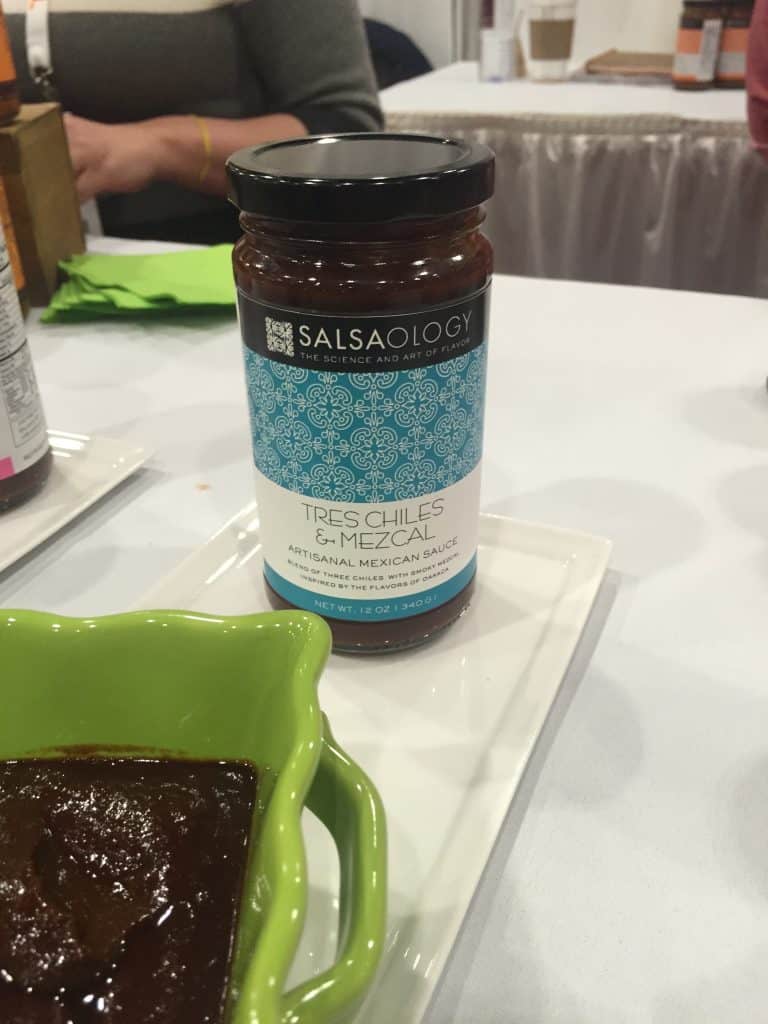 Outside the pavilion, Salsaology, Molli and Gran Luchito salsas and sauces caught our eye. All had deep flavors and none of that cloying, sweet, gel like texture that have come to define so many jarred Mexican sauces and salsas in the market. Salsaology is out of Southern California, Molli from Dallas, and Luchito from England. We also so a few cocktail mixer companies and were particularly impressed by Crafted Cocktails. Again, no awful additives, nice clean flavors and a great way for the folks at home to make some good cocktails without having to make their own mixers and shrubs.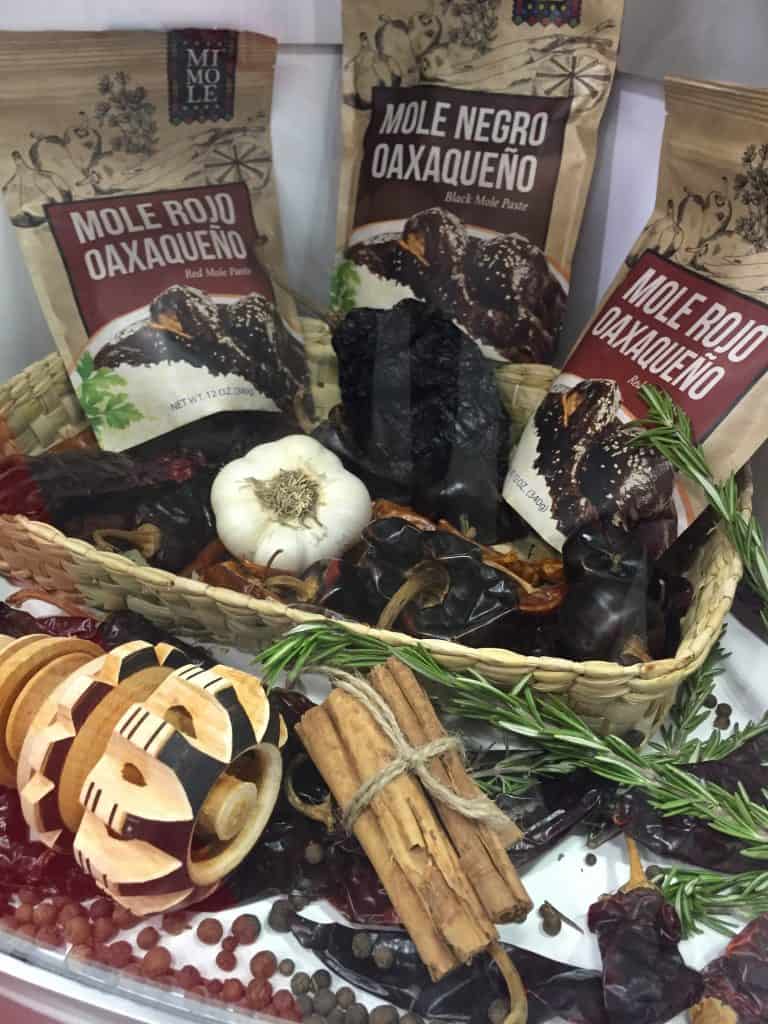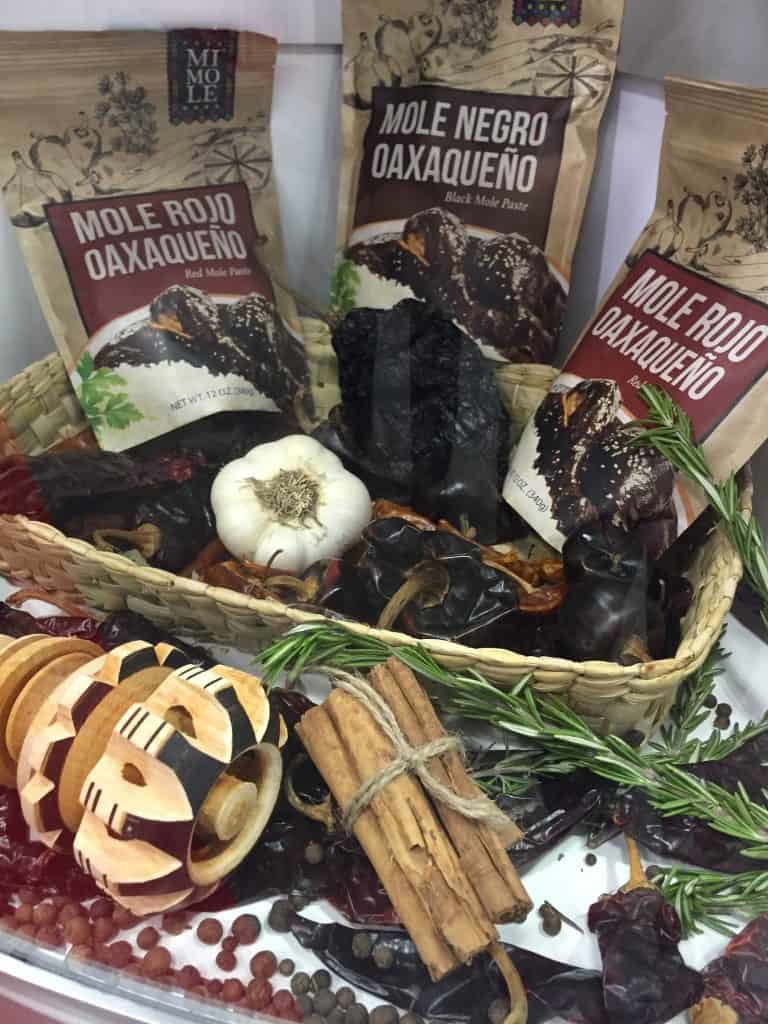 So what do we think this portends for the market – particularly for Mexican food and beverages? Everything we saw validates that there is a market for higher end Mexican products and that the explosion of more expensive Mexican restaurants around the country are educating people that Mexican food, and beverage, does not have to be cheap. As for the show, what was voted the hottest trend this year? Southeast Asian food, but with Mexican food a close second…