Tour Oaxaca
Introduction
Of all the mezcal producing regions, Oaxaca is by far the most known and popular place to travel. Infrastructure is relatively well developed and it is very easy to get there as it is served by major airlines (United, Aeromexico, Volaris, Interjet). Currently, there are only two US cities that have direct flights to Oaxaca, Los Angeles and Houston, and with most other flights connecting through Mexico City.
The city of Oaxaca is quite charming with its parks, zocolo (main square) and colonial architecture. It sits in a high valley surrounded by mountains. It is a center of art, food and indigenous culture, and often leaves visitors with a sense of magic. In planning your trip you want to allow yourself at least two full days in the city to explore the historic center, museums, markets and artisan shops. And of course you want to eat.
Mezcal has been produced in Oaxaca for at least 500 years, with most of it produced in small towns or pueblos outside of the city of Oaxaca. A vast majority of mezcal comes from the town of Matatlan in the Tlacolula Municipality, a 45 minute drive from Oaxaca and an easy drive, bus ride or collectivo (shared taxi system). Working with a tour guide means you can visit other mezcal producing towns like Santa Catarina Minas, Sola de Vega, Ejutla, Miahuatlan, San Baltazar Guelavia, San Juan del Rio and San Luis del Rio as day trips. You can also work with a tour guide to plan trips that can take you into the Mixteca or Sierra Norte – these generally are overnight trips and are fairly rugged.
Weather
Weather in Oaxaca is fairly temperate due to its elevation. The hottest, and driest time of year is March/April/May. The rainy season generally runs from June-October, and smaller palenques may not be making mezcal in July and August because of weather, and because they are planting corn and beans. October-February is fairly mild with temperatures ranging from the low 50s to the mid to upper 70s. Cold fronts are known to come in during December and January and the higher elevations can be very cold at night. Note that most places are not insulated and that heat, and air conditioning, are not readily found.
Important dates for planning purposes
Semana Santa – The week prior to Easter is a huge tourism week in Mexico
Guelaguetza – Mid to end July and the biggest tourism month in Oaxaca
Dia de los Muertos – End of October, it is now close to surpassing the Guelaguetza in terms of tourism
December – Between posadas, Dia de Guadelupe (Dec 12th) Dia de Soledad (Dec 17th) Feria del Chocolate (TBD) and Noche de los Rabanos (dec 23rd), there is so much going on! Christmas in Oaxaca is growing in popularity but does not reach the levels of Semana Santa, Guelaguetza or Dia de los Muertos.
A few things to remember before you set out:
You will be traveling in back-country, on bumpy roads and in communities that may not have a lot of resources or infrastructure (cell phone/internet coverage, restaurants, capacity to take credit cards, atms, etc.)
It is important to be mindful of local customs, which your guide can explain, and to be respectful of people – they are craftsmen and highly skilled at what they do. The growth of the mezcal category has placed huge demands on natural resources in Mexico and is fundamentally changing the economics of communities where it is produced.
As consumers, we need to think about the impact our drinking habits have – touring mezcal producing regions gives you greater understanding of that impact.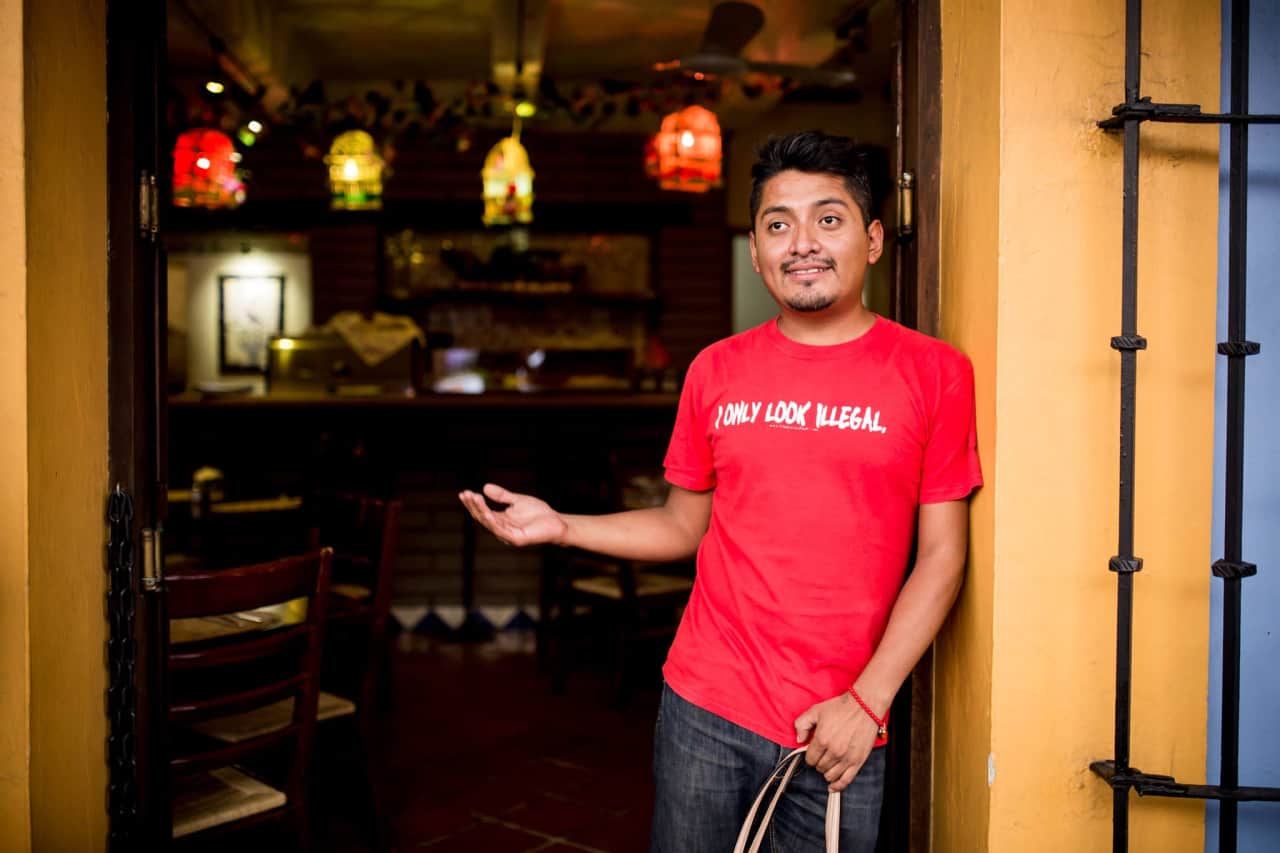 Omar Alonso
You may know him, you should know him, through 
Oaxacking on Instagram
. He is another fixture on the Oaxaca scene and can take you to a variety of palenques, comedors, and craft creators. You can contact him on Instagram or 
here
.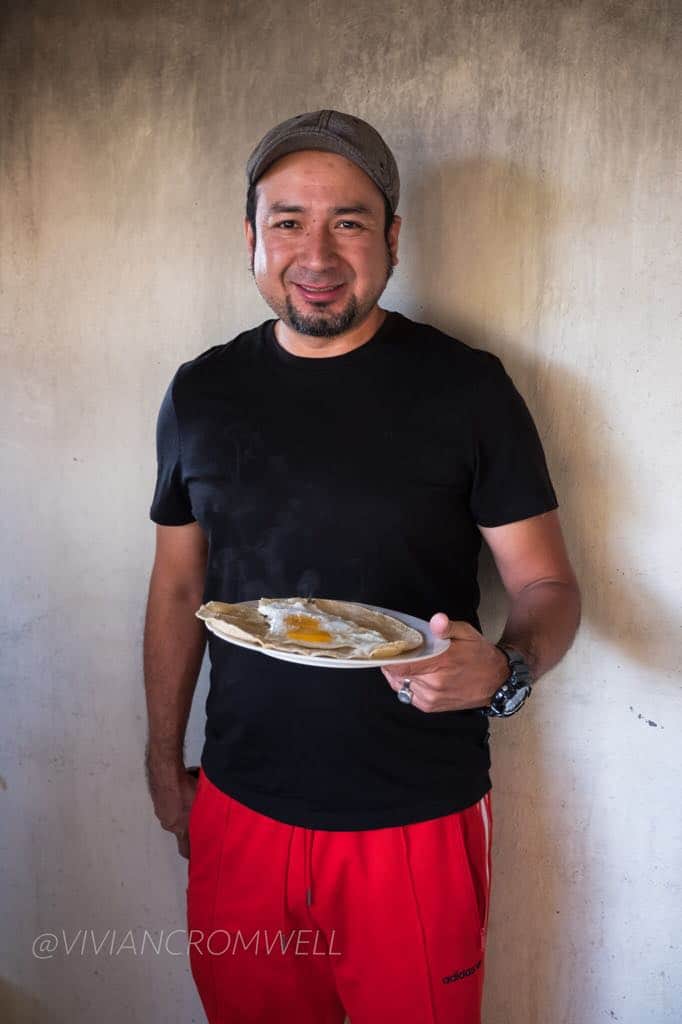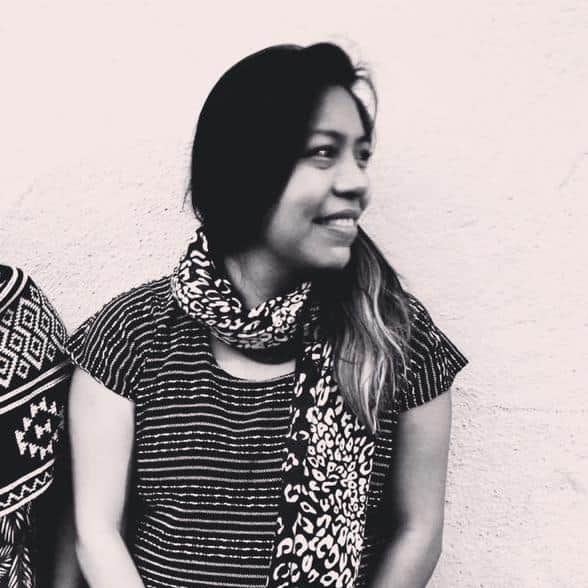 Anabel Jacinto
Anabel has been involved in the food and mezcal scene in Oaxaca for more than eight years. She has helped craft unique travel experiences in Oaxaca for the mezcal and food curious. Because of her large network, she can tailor a tour to meet your specific interests. You can reach Anabel through email – jabamastay@gmail.com.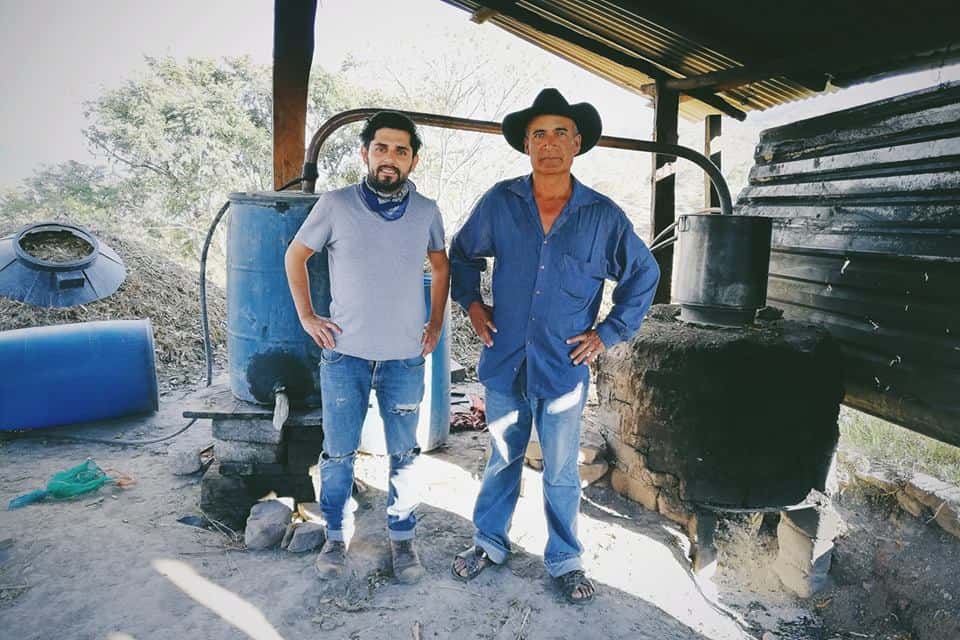 Vinik is an anthropologist who has spent several years researching the biocultural side of mezcal. His tours are incredibly informative and dive deep into the intersection of culture, history and bio diversity of mezcal. He can be reached 
here.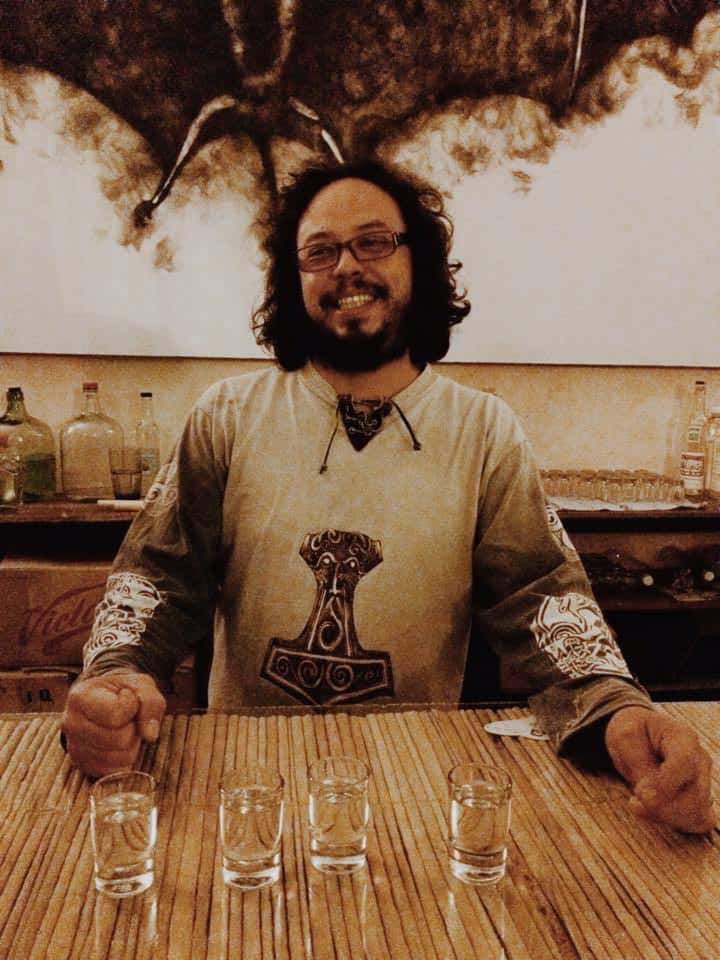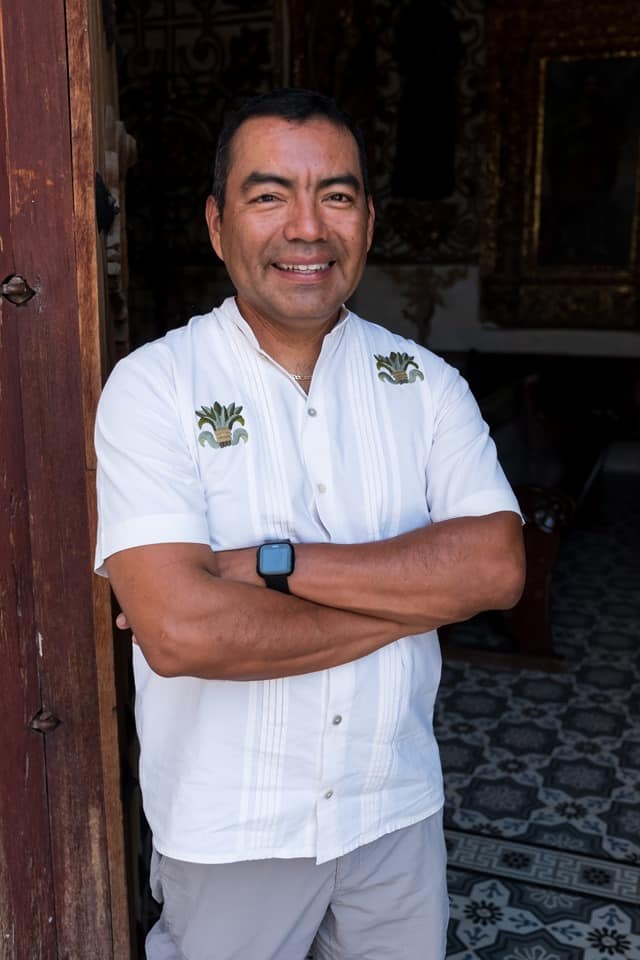 René Cabrera Arroyo, a certified tour guide from Oaxaca City, is the in house tour guide for Casa de Las Bugambilias B&B and is available for private and shared tours. He has in-depth knowledge about the local indigenous cultures, mezcal, food, and history of Oaxaca and can tailor your tours specific to your needs and interests. He is continuously looking for different places and new artisans to make his trips more exciting and unique. Contact him
 here
.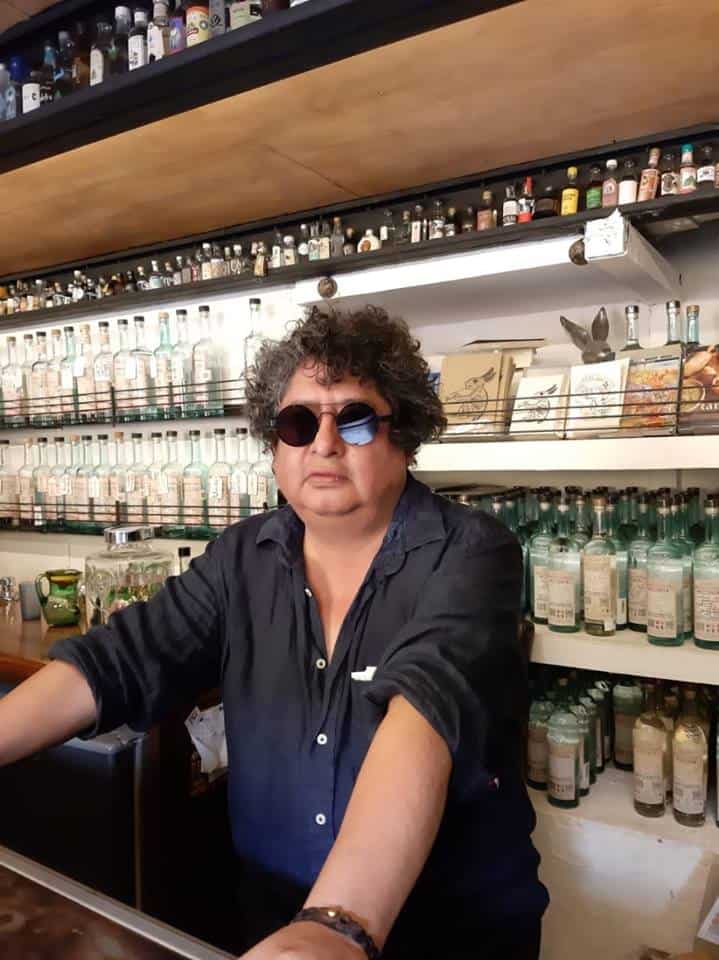 Ulises Torrentera
Ulises Torrentera is probably one of the foremost experts when it comes to mezcal. He and partner Sandra Ortiz Brena are the forces behind In Situ Mezcaleria in Oaxaca and the brand El Farolito. They recently have launched the Mezcanautic 2020 tour which runs March 29-April 4 in Oaxaca. This is a great opportunity to visit palenques, taste mezcal not available in the US and of course absorb lots of mezcal information from the master. Details here: 
https://mezcanautic.com/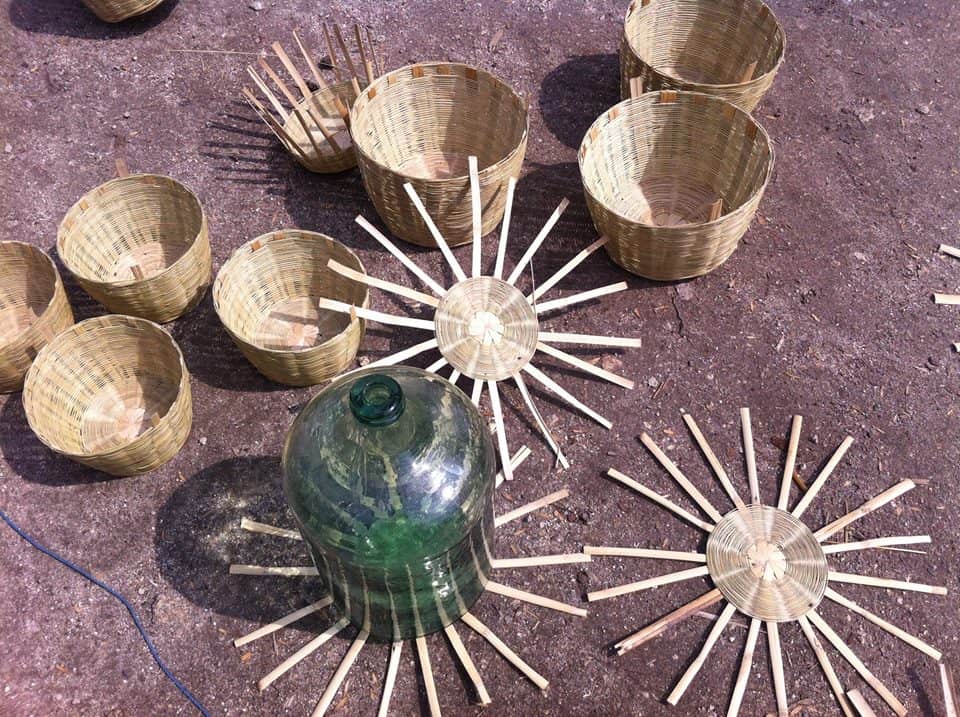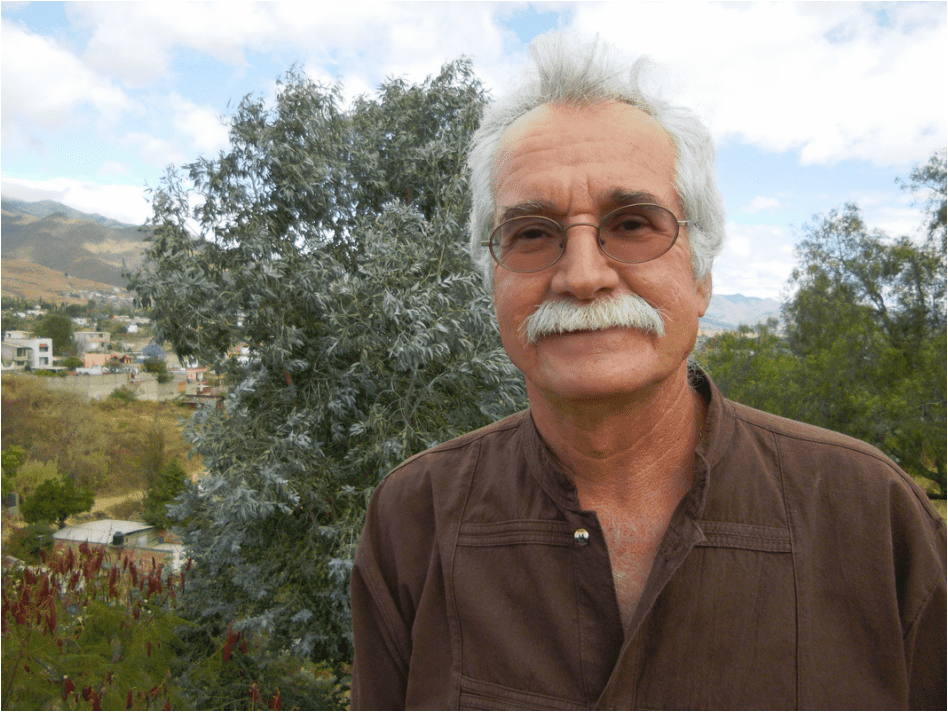 Alvin has been a fixture in Oaxaca for some time. An expat who moved there, owns a B&B, and loves mezcal. He also writes about Oaxaca and mezcal and has been a great voice, and sometimes contrarian of what is happening in Mexico. We haven't been on any of his tours but we've talked to enough people who have to want to give them a try. 
Contact him here
.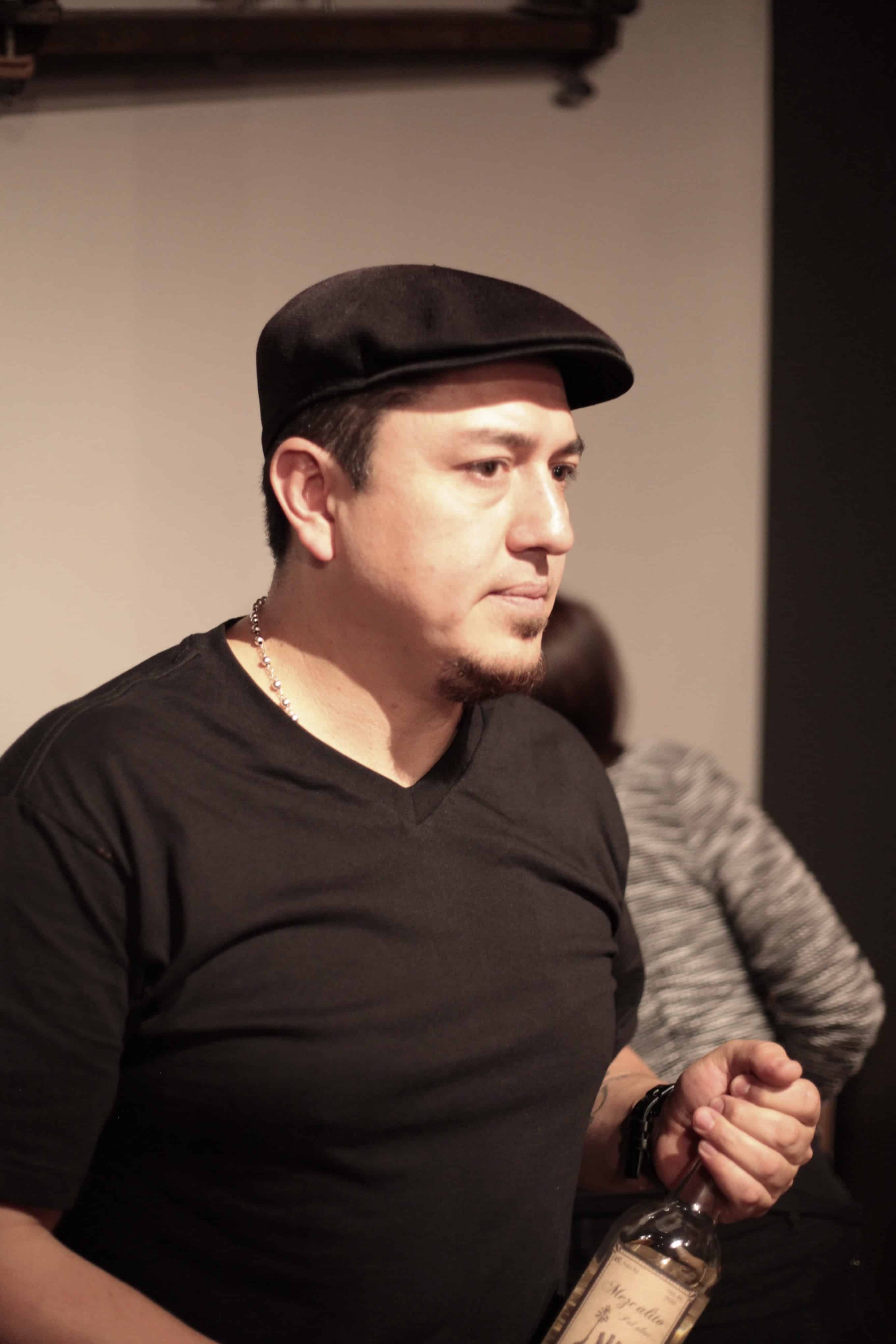 Yes, 
we called him the Indiana Jones of Mezcal
. No, that's not complete hyperbole. The guy travels everywhere for mezcal. He knows tons of people in the industry. And he's got stories to tell. He is also happy to work out some of the more far flung itineraries. Since he travels so widely he is one of the better resources for trips to any of the mezcal regions in Mexico. Get in contact with him through his 
FaceBook page
.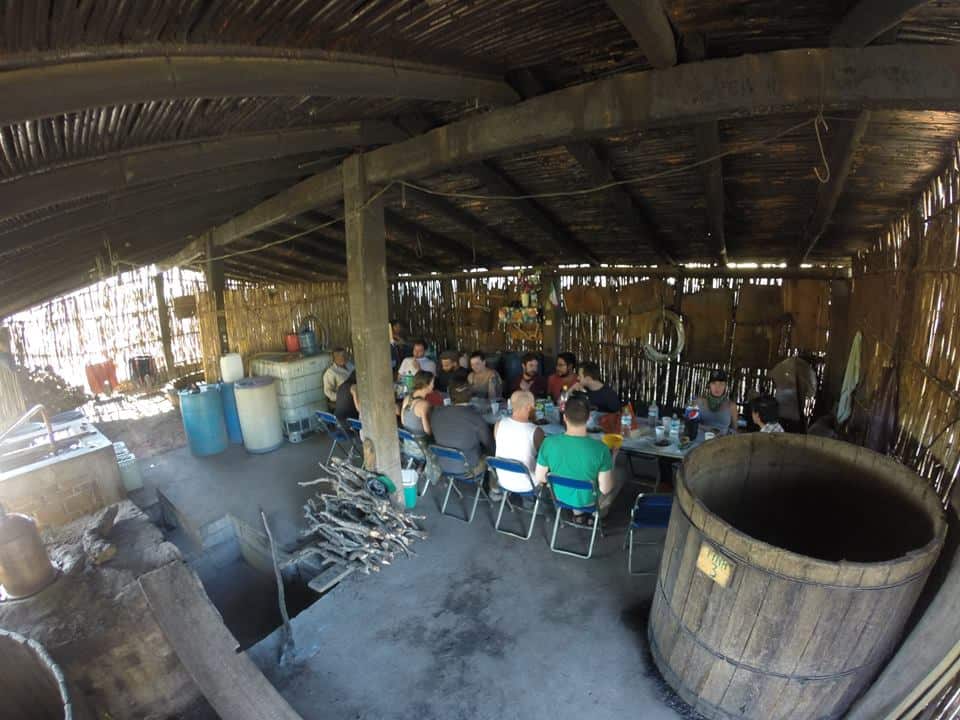 Created by San Francisco bartender / brand manager 
Eric M. Giardina
 and Darren Crawford, 
Puro Burro
 organizes periodic trips to palenques around Oaxaca as well as maintaining a sideline in bar ware. They've opened Puro Burro Cantina inside Mezcalogia in Oaxaca and recently opened Ofrenda, a great lodging option in the heart of the Centro.  Asis Cortes owns Mezcalogia and is part of the family which owns El Jolgorio, Agaves de Cortes, and Nuestra Soledad mezcals. You can also ask at the Mezcalogia bar to see if they can organize a trip for you. The tours skew younger, generally they have a cluster of bartenders in attendance, and happen about once every other month.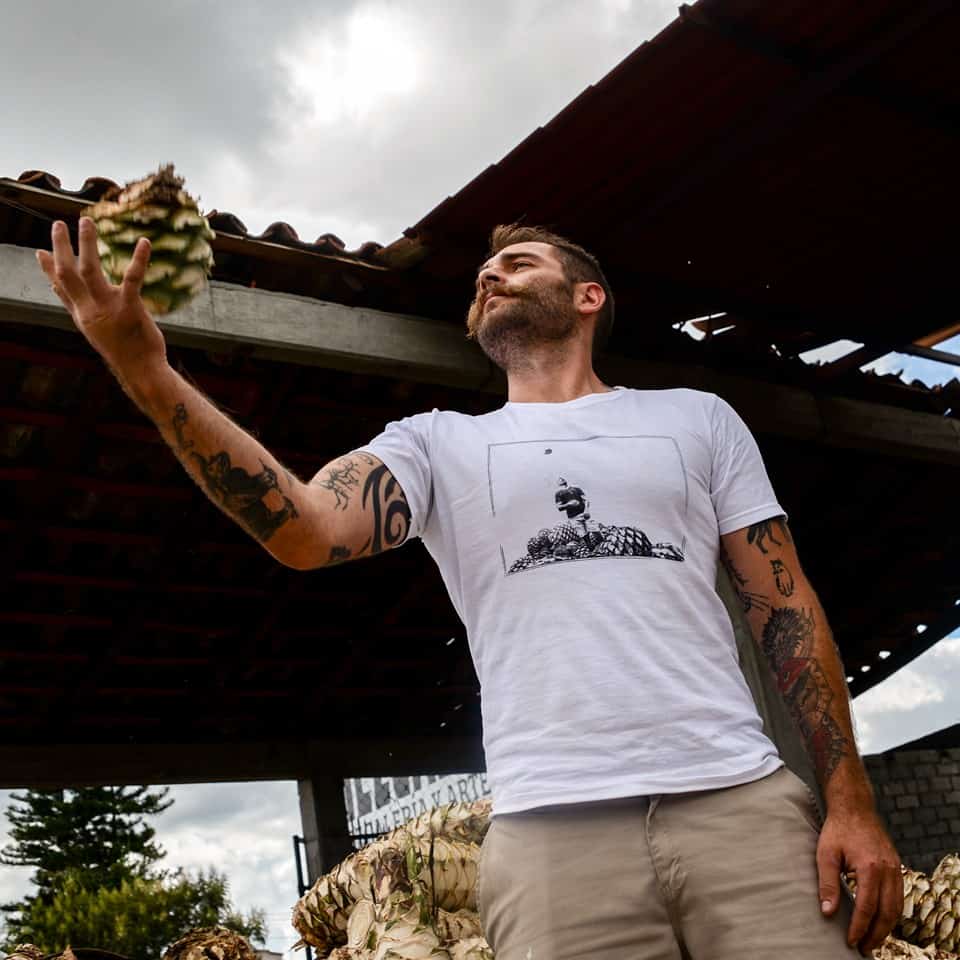 Rambling Spirits
A project of photographer Anna Bruce and mixologist Brooks Bailey, Rambling Spirits offers unique experiences that can combine palenque visits with hikes, cocktail classes and more. Contact them directly 
here.
We also have connections with other tour guides who can work with you to craft a unique experience that incorporates not only mezcal but textiles, food, ceramics and more. Email us at susan@mezcalistas.com.